As convenient and versatile gifting cards can be for several events ranging from birthdays to special holidays, when it comes to gift card rates, they're not all the same.
Some offer better rates for monetary value spent, thus providing more bang for your buck.
It's quickly becoming a popular deciding  factor amongst gift card enthusiasts, asides other benefits like flexibility, personalization, and so on.
In this article, I'll uncover how you can identify these high-yielding gift card rates efficiently, so you can get the best value.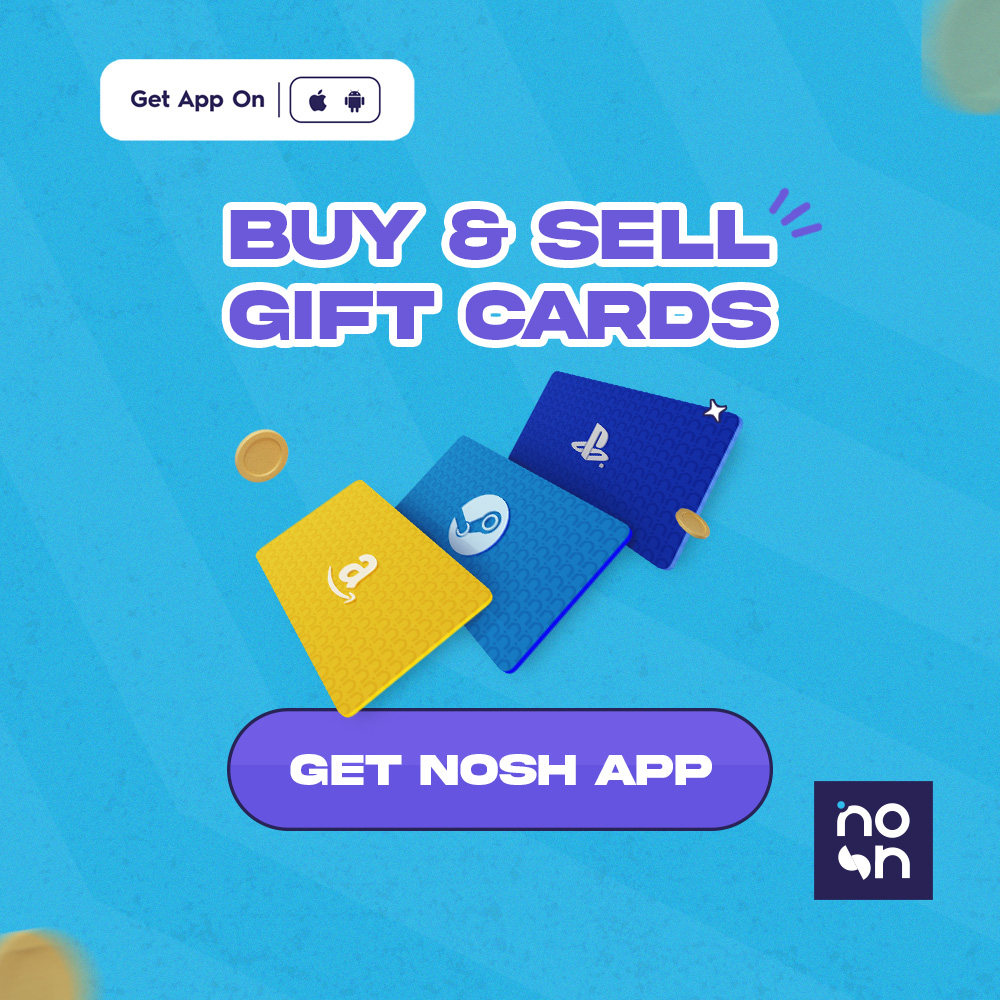 What are Gift Card Rates?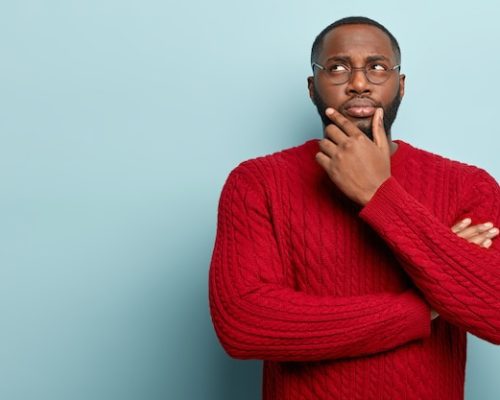 To correctly locate a suitable voucher with high rates, first you must understand what we mean by "gift card rates.
Simply put, it refers to an extra advantage or bonus received after redeeming your present voucher—a benefit that varies across different vouchers depending on several factors such as promotions offered, contracts between retail shops, and issuers of specific vouchers amongst others.
Factors Affecting Gift Card Value
There are various factors at play when it comes to determining the rates of different gift cards. Some important ones are:
Brand Popularity and Demand
Gift card value can be greatly influenced by the brand popularity and demand associated with them. Gift cards for popular retailers such as Walmart or Amazon may have a higher demand, resulting in better resale values.
Gift cards from niche stores or restaurants on the other hand, may not be as well known, but could offer better deals if they lack redemption restrictions and fees.
When deciding which gift card to buy, it's important to consider both the potential value of the card based on its brand popularity and what kind of limits it has when redeeming rewards.
Generally speaking, more popular retailers are typically more expensive due to their increased demand but offer better resale values when exchanged properly.
Retailer Promotions
Many retailers offer promotions that incentivize customers to buy their gift cards by providing them with additional benefits like bonus gifts and discounts. Exploring these promotional offers can result in obtaining more value from gifted amounts.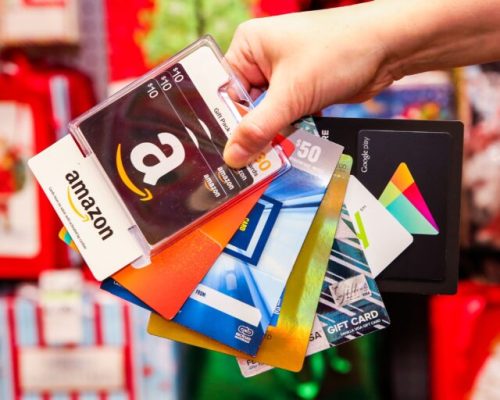 Seasonal Offers
Specific occasions such as holidays and festive seasons can lead retailers to enhance their offered gift card rate in order to attract customers towards buying more gifts which in turn, benefits consumers looking for good deals too.
Partnerships and Collaborations
By collaborating with other brands/organizations/companies and so on, retailers can provide enticing offers available through certain channels such as unique partnerships leading towards increased value when redeeming applicable gift cards. This provides recipients with an added push towards purchasing beneficially eligible products/services at discounted prices.
Gift Cards Rates with the Highest Value
Now that we understand the concept of gift card rates and the factors that affect them, let's explore some the gift cards that have the highest rates. Find them below: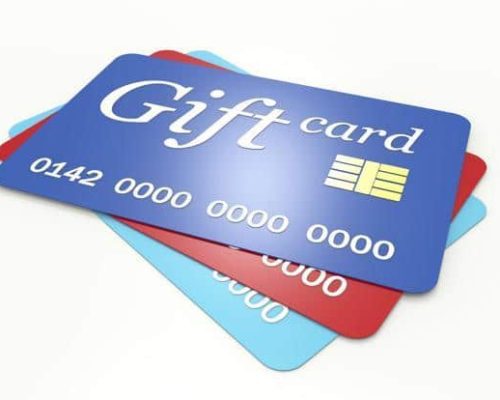 Visa Gift Cards
These cards can be used virtually anywhere that accepts credit cards—so you don't have to worry about finding the right store or merchant.
A pre-loaded amount is placed on card prior to purchase. The initial fee usually ranges from $2.95 -$6.95 depending on the value loaded onto the card, but it isn't charged again every time someone uses it like other debit cards may be subject to.
The table below represents the current price of Visa gift cards in Nigeria on the Nosh app.
Amount                                            Rate 
$50                                                    N22,000
$100                                                  N52,500
$200                                                  N105,000
$300                                                  N160,500
Amazon Gift Cards
Gift cards come in various types and values, with Amazon being one of the most sought-after options.
These prepaid money cards can be purchased in person or online – often without any fee associated, and is accepted both as payment for goods on Amazon and potentially elsewhere.
With amazon gift cards you can choose exactly how much money you'd like to spend, there isn't any risk of going over budget when employing them. So, its easy to know precisely what your spending limit is beforehand.
Moreover, unlike other branded credit/debit cards, an Amazon gift card won't require approval before use, making it simpler than ever before to shop quickly and securely.
Currently, the price of a $100 Canadian Amazon (cash receipt) gift card is about 32,000 Naira on the Nosh app and the price of $200 Canadian amazon (Debit/No receipt) gift card is 60,000 naira.
Amount                                            Rate 
UK Amazon $100                            N45,000
US Amazon Ecode $100                 N11,000
UK Amazon Ecode $100                N28,000
American Express Gift Card
An American Express gift card provides great value and flexibility for those who buy it. Not only does it have widespread acceptance, being usable at most places that accept Amex cards, it has no additional fees or restrictions compared to a regular credit/debit card.
The recipient of the gift card can use it in multiple ways such as buying groceries, online shopping, gas stations and more, with no usage limit imposed on them.
Additionally, given its compatibility across countries, AmEx gift cards works even while traveling outside US borders, enabling international shoppers to take advantages from these wonderful gifts.
The table below represents the current price of Amex card in Nigeria on the NOSH APP.
Amount                                            Rate 
Amex Ecode $100                           N22,000
Amex Ecode $200                           N60,000
Amex Ecode$300                            N105,000
Retailer-specific Gift Cards
These cards are a great gift option, but they may not offer the same value as other types of gift cards. The main advantage of this type of card is its availability. They can be picked up from most stores and eateries that accept plastic payments.
However, they often do not carry the logo of any major payment networks such as Visa or Mastercard, meaning acceptance may vary depending on where you plan to use them. In addition, certain retailers place redemption restrictions on their cards (for example, you might only be able to redeem for goods and services within one particular store).
Additionally, retailer-specific gift cards normally involve added fees such as activation charges or expiry costs which can reduce their overall value if left unused for long periods of time.
For more info on retailer-specific gift cards and their rates, kindly click here to view our rates calculator.
Maximizing the Value Of Gift Cards
Use them Quickly
It's important to use gift cards quickly in order to get the most of it. Gift cards can lose value over time and become useless if they are not used right away. Consumer survey by First Data reports that roughly $15.3 billion in value nationwide is lost due to expired gift cards, which amounts to about $116 worth of value per person.
Pay Attention to Fees
When it comes to gift cards, one of the most important things to consider is fees associated with redeeming and using them. There are many types of fees related to gift cards, including activation fees, maintenance fees, and transaction fees.
These can quickly add up and reduce the value of the card unless you take certain steps to avoid or minimize them. For example, read all terms and conditions carefully before purchasing a card so that you know how much each fee is, if any at all.
If possible, try to choose a card without any extra charges like activation or monthly service charges as this will maximize its value in the long run.
Consider Trading or Selling Unwanted Gift Cards
For some, this could be an excellent way to maximize the value of any unwanted gift cards. Sites like Nosh offer a great platform for safely swapping or selling gift cards in exchange for cash or more desirable gift cards.
eBay may also be a good option if you're looking to trade your unused gift card balance with other eBay buyers; however, please keep in mind that buyers on eBay usually purchase gifts cards at 80-90% of their face value.
Platforms such as Cardpool will accept most high street retailers' store giftcards with values greater than $25 (up to $1000); however prospective sellers should take note that there are usually set fees attached when doing so – so make sure you read through all terms carefully before carrying out any transaction.
Check for Special Promotions or Discounts
When looking for the best gift card value, don't forget to check special promotions or discounts. These can be found in a variety of forms and often increase the value of your purchase significantly.
Promotions may include bonus gift cards on select orders, cashback offers including free money when you spend a certain amount and loyalty program rewards such as points that can be redeemed at participating retailers.
For example, Visa often runs promotions where you receive an additional $5 credit when purchasing a $25 gift card; American Express might offer 10% off select purchases; and Amazon has been known to give customers up to 10% back with their Cashback Credit Cards.
Conclusion
Selling unwanted gift cards can be an ideal way of making some quick money in Nigeria – but only if you choose the right platform that will allow for hassle free transactions at fair prices.
Luckily Nosh fits the bill as one of the most reliable marketplaces offering great rates on popular brand gifts with its wide network of buyers across various payment methods guaranteed safe transaction processes with top notch customer support services available 24/7!
Why not get started today…