Steam is a platform that brought a revolution into the gaming business. Steam is an online-based gaming platform that has proved to be superb for purchasing video games and digital gaming items.
What Is Steam and How Does It Work?
Way back on the 12th of September 2003, Steam, owned by Valve, was first introduced as a standalone software application that also served as a method for Valve's automated game upgrades.
Around 60% of all computer game downloads worldwide come from Steam. With about 70% of the global market, Steam is the most popular video game distribution platform. Every day, it draws over 20 million players. 
What is Steam Gift Card?
To buy and play games on the Steam platform and unlock player badges and incentives, you can utilise digital cash in the form of Steam gift cards. It fulfils the same function as the Steam App's credit option. After that, you may use this gift card credit to purchase games, DLC, and items found in-game.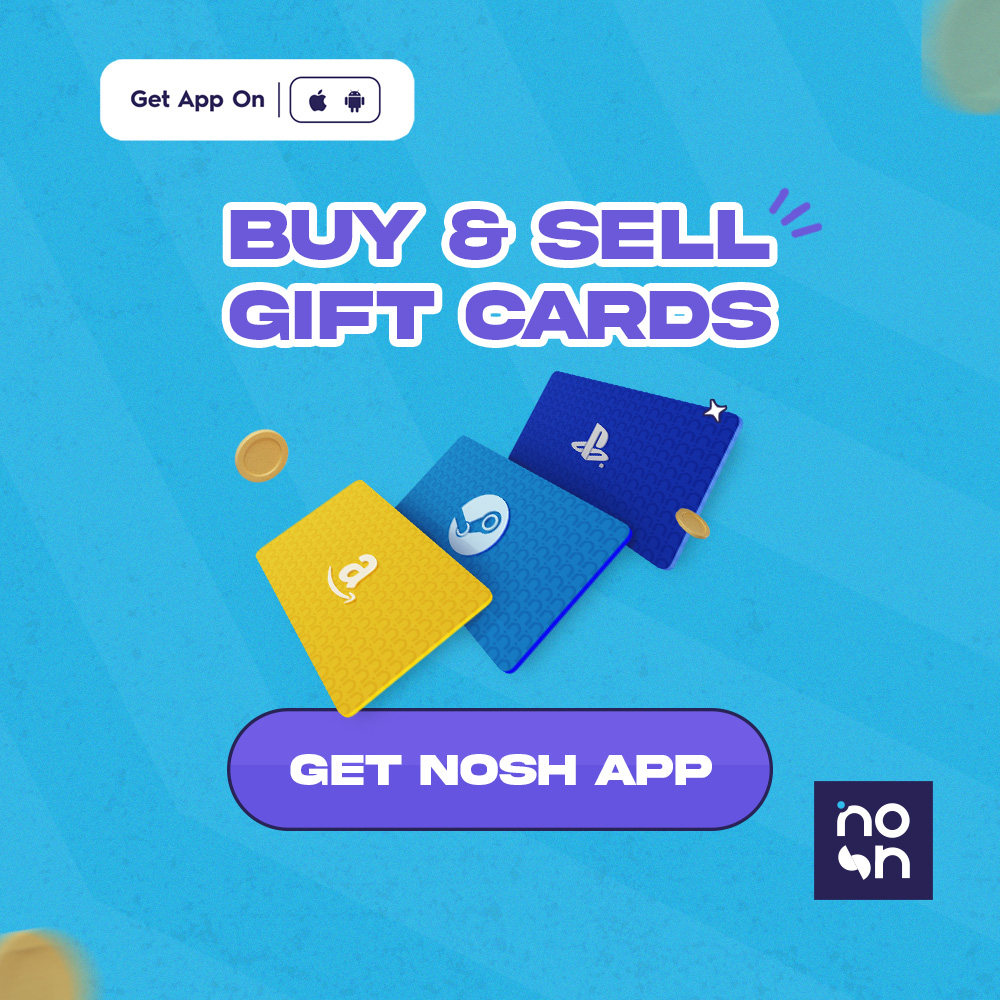 Games, software, hardware, and other related products are all sold under the well-known retail brand Steam. Steam produces gift cards to replace credit and debit cards as payment, just like many other well-known top retail chains. The Steam gift card can be used to buy or sell products online for Nigerian Naira.
Gift cards are essentially electronic cash. They are equivalent to regular currency in terms of value; the only exception is that you can only use them at the store. In this scenario, a $100 Steam gift card means you have $100 in money that can only be used on the Steam website. 
The Nosh App is the most reliable exchange platform because it offers customers the best rates, secure transactions, round-the-clock customer service, and quick transactions. Additionally, Nosh is dedicated to providing its clients with a simple trading experience in Nigeria. I can promise you that Nosh offers an exceptional user experience that stands out compared to competing services.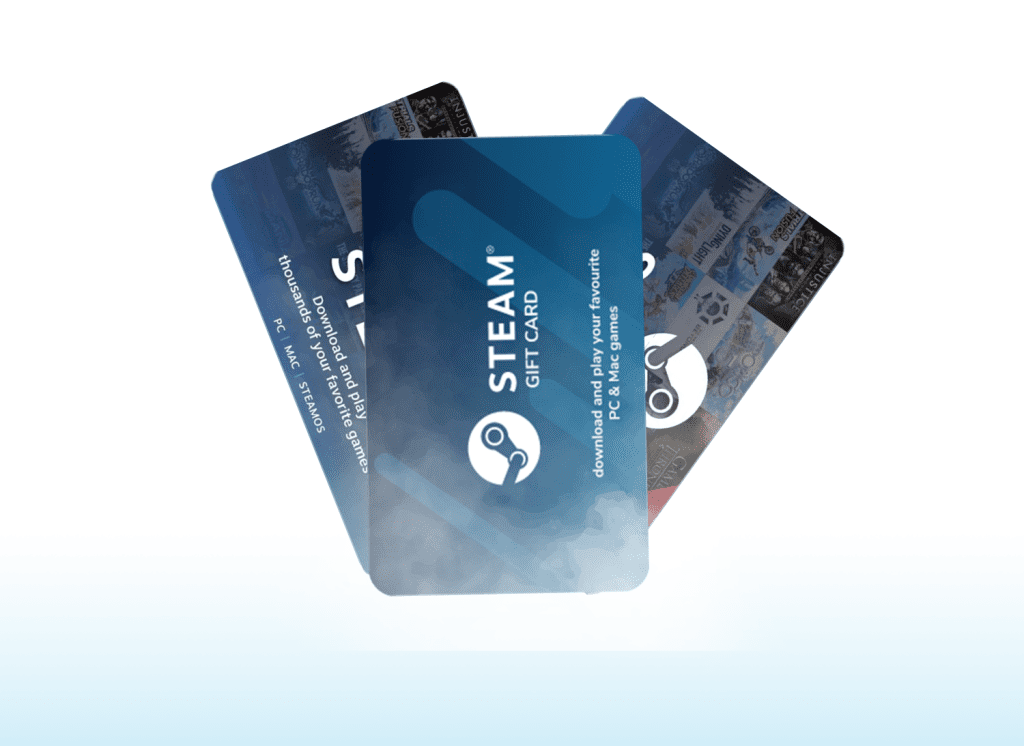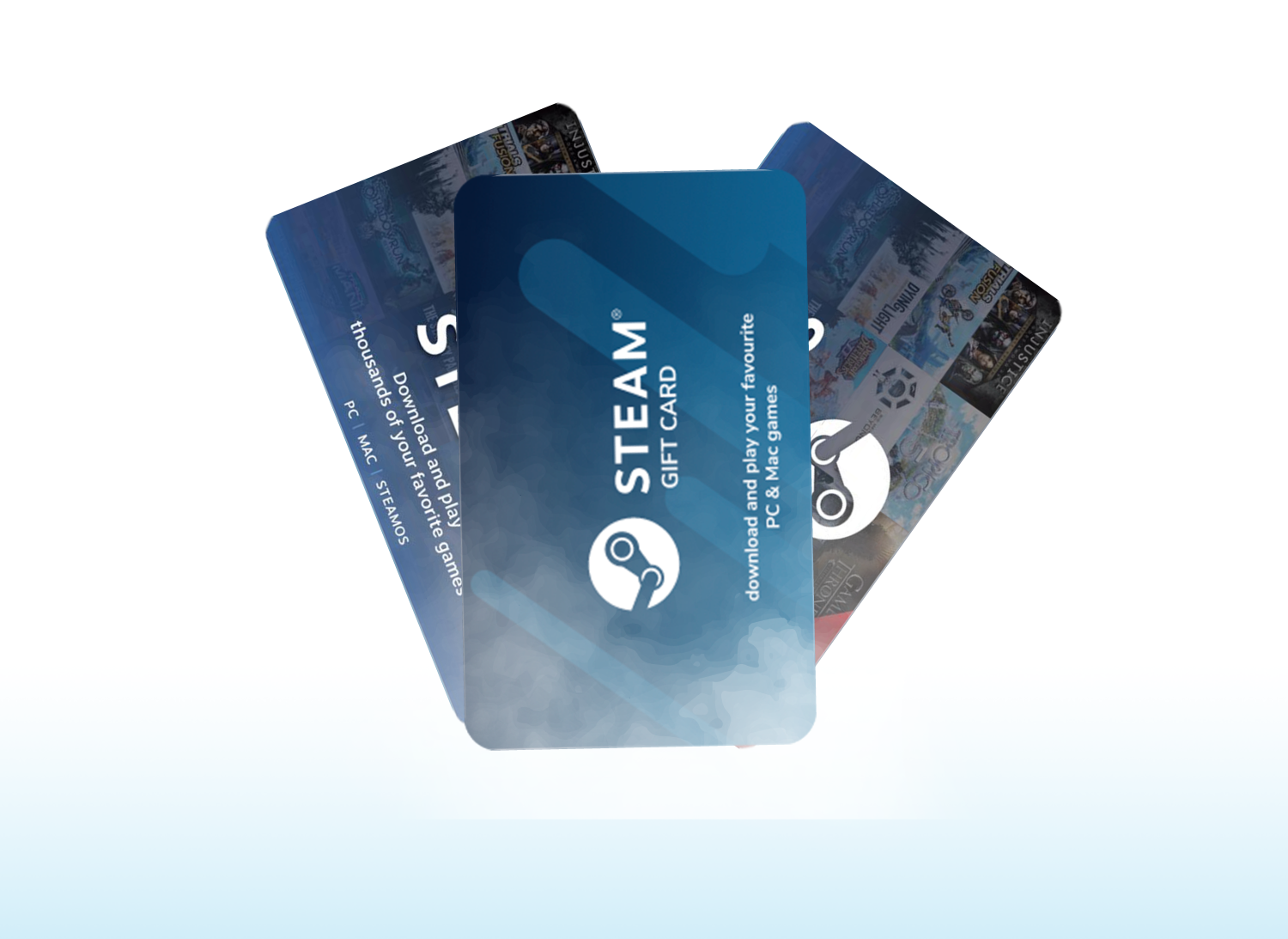 Also Read: All You Need to Know About Gift Cards
Types of Steam Gift Cards
The two types of Steam Gift Cards that are available are physical gift cards and Steam E-codes.
1. Physical Gift Cards:
These are physical gift cards for Steam that can be obtained from stores like Amazon, Walmart, BestBuy, Walgreens, and others. These Steam gift cards are frequently offered for $20, $50, and $100.
2. E-codes:
Online codes for gift cards called "Steam E-codes" are sent to the purchaser's phone number or email address after the sale. They are available in different amounts, such as $5, $10, $25, and so forth.
How to Sell Steam Gift Cards for Naira on NOSH
Nosh is an online marketplace where you can trade your gift cards for cash. You can quickly swap a Steam gift card for naira using the NOSH, and you are not restricted to that; you can also exchange any gift card.
The actual trading process is rather simple to comprehend:
Simply

download the app

, create an account or log in.

Choose "Steam" under your gift card category

Enter the value of the card you want to sell.

Submit your request

You will receive a response from the platform within 5-10 minutes.

Once the gift card has been confirmed, the naira equivalent will be paid to you instantly.
How Much Is A $100 Steam Gift Card In Naira?
A $100 UK Steam gift card is available on the Nosh app at N70,000. The Nosh platform allows you to check the current gift card exchange rate using the rate calculator. You can always examine the best gift cards to buy and sell simultaneously.
How To Check Steam Gift Card Balance?
Log in to your Steam account.

The available balance will be listed in the upper right-hand corner below your profile name.
You can check this guide for more options on how to check the steam gift card balance.
How To Redeem Steam Gift Card On The Steam Web Platform?
You'll see how easy it is for both desktop and mobile by following these steps:
Via Smartphone:
Log in to the website using your

Steam account

.

Access your account settings.

Find your store.

Click the "Purchase history" option.

Examine your wallet.

To add money to your Steam wallet, click the button.

If you looked at my account information, you would see "redeem a Steam gift card or wallet code below."

Hit "Redeem."
Desktop View:
Go to

Steam

and sign in.

Select Account Details by clicking on your account name.

Choose the 'Add Funds' option in your Steam wallet.

Put a Steam wallet code to use

Type your Steam wallet gift card in the box

Include your address
Meaning of "There was a problem redeeming the entered code"
It could be a sign of one of the following:
You could have typed the card's code improperly, or the code could be invalid. Verify there are no mistakes while inputting your code.

It's possible that your code hasn't been activated yet; all gift cards, including Steam gift cards, must first be activated. This is done to stop fraudulent activity.  Ensure that the store where you bought the Steam gift card correctly activates it.

You can only redeem Steam gift cards with the same currency as the user's address; the code's currency is not the same as the user's location; the Steam platform has access to the user's location.
Frequently Asked Questions About Steam Gift Card
Can I Buy Steam Card Online In Nigeria?
Yes. Steam gift cards are available for purchase in Nigeria in a number of online stores. However, NOSH stands out as the top retailer of gift cards like the Steam card. On the NOSH App, there are over 10,000 brands of gift cards to select when you want to purchase.
How Long Does A Steam Gift Card Last?
Cards for Steam never expire. This implies that you are always free to make use of the card whenever you choose to purchase your favourite video game items from the Steam shop. If you decide not to use the gift card later, you can swap it for cash. On the Nosh App, you can both buy and sell gift cards, including Steam gift cards, for naira or cedis.
I have a Steam gift card. Can I swap it for another card on the Nosh App?
No. You cannot swap your Steam gift card for another gift card of your choice on the Nosh App.
How do I ensure a safe and secure transaction when selling my Steam gift card?
When selling your Steam gift card, you must use dependable and trustworthy platforms to ensure a secure transaction because there are several unreliable platforms out there. Seek out platforms like the Nosh App that provide buyers and sellers security, safe payment methods, and encouraging client testimonials.
Conclusion
The Nosh App is the best companion for the fastest platform to trade your Steam gift cards for cash. Getting the best price is one of the most important things to consider when trading Steam gift cards for money online in Nigeria. And that is where Nosh has come to play.
---
Here are some related articles:
Sell American Express Gift Card In Nigeria
Sell Best Buy Gift Card for Cash in Nigeria
Sell eBay Gift Card in Nigeria Instantly
Sell Google Play Gift Card in Nigeria
Top 10 Best Gift Cards With Highest Rates To Sell in Nigeria