There are a lot of websites to sell apple gift card in Nigeria, but NOSH stands out. In this content, I will explain all you need to know about Apple gift cards and why you should sell it using the NOSH APP.
Firstly, let's discuss Apple: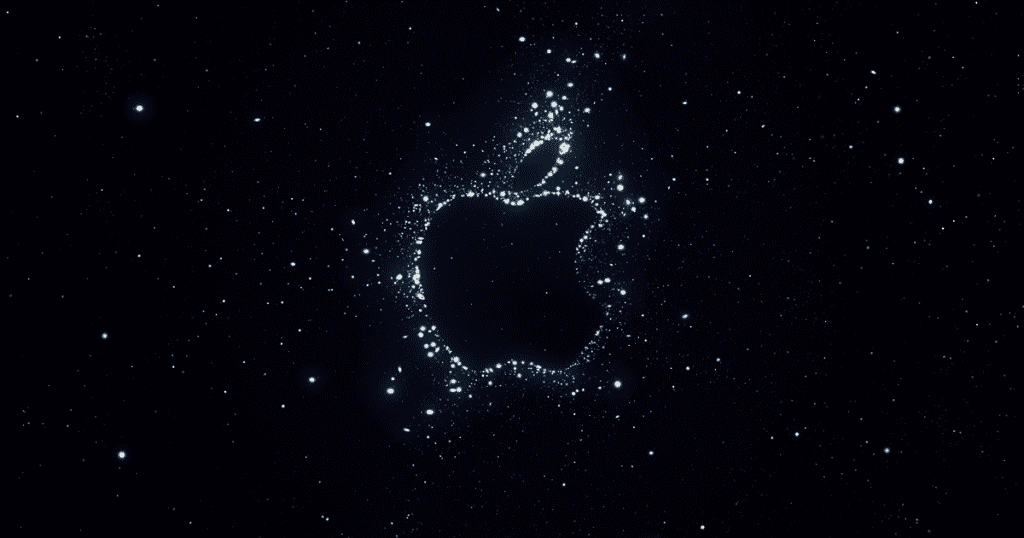 Apple gift card bears a credit value that can be used to purchase the goods and services provided by Apple.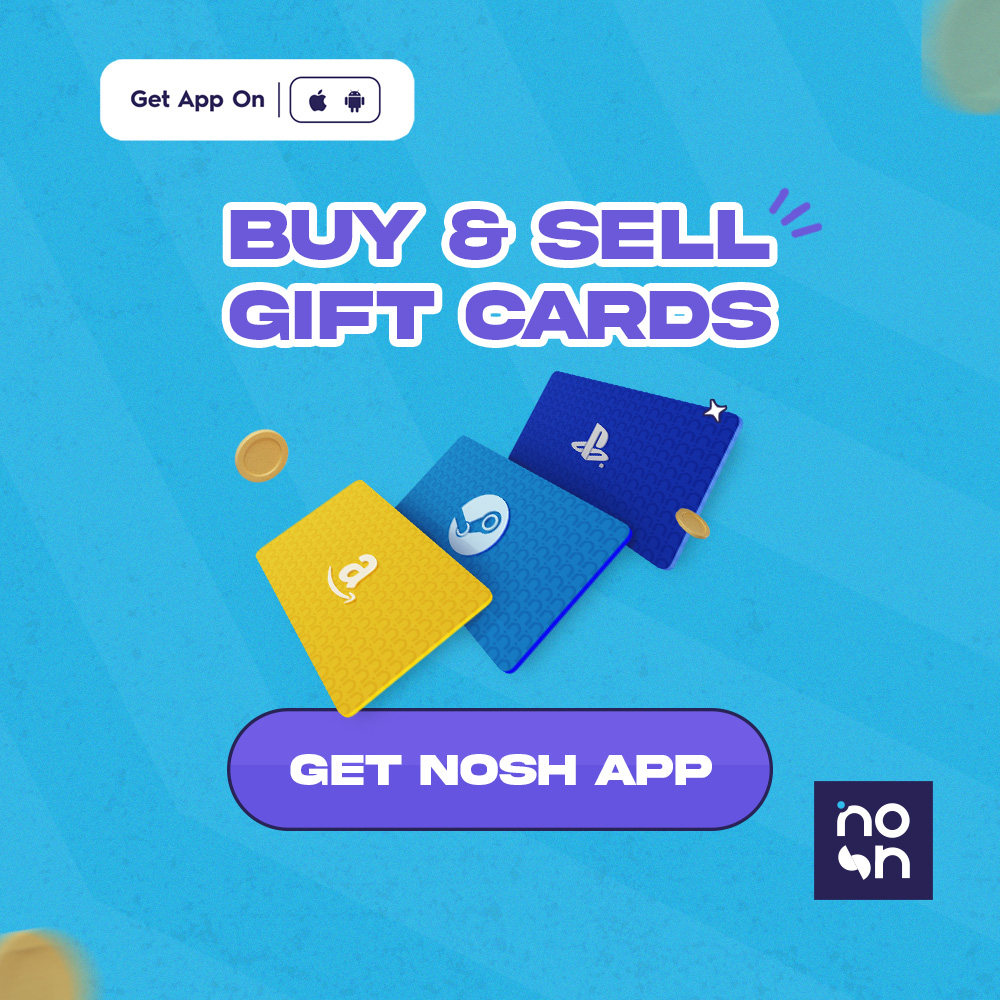 Apple Inc. provides both iTunes and Apple store gift cards for their customers' use and is both examples of closed-loop gift cards.

There are cases where you are not interested in purchasing any product with your Apple store gift card. You can choose to sell your Apple gift card and earn cash instead.

Many Nigerian residents make this decision because of the unavailability of gift card brands' stores in the country. Interestingly, the Apple gift card is one of Nigeria's gift cards with the highest resale value.

Do you want to exchange Apple Gift Card in Nigeria and looking for a suitable way to get that done? Your answer is here.
This article will explain how you can sell Apple gift cards in Nigeria. Let's get started.
What is Apple Store Gift Card?
Apple store gift cards are prepaid cards available at the Apple Store to purchase products and services.

Apple store gift cards are used to buy different Apple products from the App Store, iBooks Store, or iTunes, including music, movies, books, games, apps, accessories, and more.

To buy any of their tangible products like the iPod, iPhone, iPad, iWatch, and other related products, you can use an Apple Store Gift Card.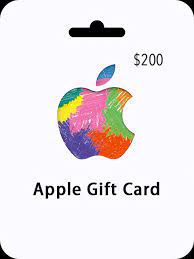 How Much is a $100 Apple Gift Card in Nigeria?
A $100 Apple gift card is now available in Nigeria on the Nosh mobile app for 44,000 NGN for a physical card and 39,000 NGN for an e-code card.
The gift card market in Nigeria is driven by the country's demand and supply for cards. Due to that, the value fluctuates based on the availability and demand for gift cards. In case of high demand and low supply, gift cards will have a high value.

Gift cards will be available at low prices since there is little demand and a growing supply. However, you can get regular gift cards on the Nosh mobile app for a fair price.
How Much is a $50 Apple Gift Card in Nigeria?
The fluctuation in gift card conversion rates makes it difficult to identify trends. A gift card calculator will be useful in determining the exchange rates for all gift cards.

On the Nosh platform, a gift card rate calculator allows you to check the current value of any gift card. It is free to use. Therefore, you do not need to pay anything to use it. You may also find out how much your dollar Apple gift cards are worth.
Nosh, the platform of choice for gift card owners, is the best place in Nigeria to sell your Apple gift card. By exchanging your Apple gift card, Nosh allows you to fully control your gift card trading experience. Additionally, Nosh ensures that payments are made to clients promptly and without hassle.

A $50 Apple gift card is currently valued by Nosh at 19,500 NGN (e-code) and 20,500 NGN (physical Apple store gift card). To get started, go to the Nosh website or download the Nosh app right away.
How To Sell Apple Gift Card For Cash In Nigeria
Sign up on the Nosh website or mobile app. You can download the app from Google Play Store or the App Store. As a returning user, sign in with your right credentials.
Choose Apple Gift Card. Swipe the gift card image or just select it from the drop-down list.
Tap the button below the text that says, "Click here to begin"
Proceed to the next page and then select the subcategory of your Apple gift card.
Punch the amount of the gift card you intend to exchange and also choose the currency you want to be paid e.g naira
Automatically, the rate calculator will display the amount for your trade.
Proceed to upload the gift card picture or input the ecode as the case may be.
Click on "Sell". You will be notified after the trade has been confirmed. Proceed by clicking on "Submit".
Why You Should Trade Apple Store Gift Card With Nosh
Nosh has all the necessary attributes of a reliable gift card exchange site. They include:
1. Swift payment
Nosh has a 100% money-back guarantee and has proven completely dependable. Withdrawals and payments are guaranteed to be made within five minutes, thanks to Nosh's cutting-edge payment system. For swapping gift cards, this is by far the quickest transaction app.
2. Safe transaction
Nosh ensures the highest level of encryption so that your details and money are safe. Our users' security is our priority, and we ensure that.
3. Easy transaction
It is straightforward to convert your Apple gift card and other gift cards to cash on Nosh. You will easily navigate if this is your first time on the platform or the app.
4. A secure and trusted platform
Nosh is a trusted gift card exchange app used in Nigeria to sell all gift cards, including Google Play, Walmart, iTunes, Apple, Steam, Nordstrom, Sephora, Walmart, Amazon, Nike, Vanilla, American Express, Best Buy, Footlocker, GameStop, JCPenny, Macy's, PlayStation, Razer Gold, eBay, and Xbox gift cards. You can start selling Apple gift cards for cash after downloading the app and be paid right away.
5. High gift card rates
Compared to other trading platforms and apps, we assure you of high rates for your gift cards. You will get a good rate for your gift card. Go to the Nosh app and click "Hottest Cards" to see the best rates we currently offer. You can also use the rate calculator on the platform and app.
6. 24/7 Customer care support
You can be confident that the expert staff is of the highest calibre and will give you excellent customer service.
If there is anything you need help with, you can easily contact us, and you will be attended to.
The Difference: Apple Card VS iTunes Card
Although Apple is the company that issues and owns the two types of gift cards, they differ in a few ways.

Compared to the Apple Store card, iTunes gift cards can be used to buy items on the iTunes online store.
Apple Cards are used to buy Apple hardware like iPhones and iPods, at different Apple branches or online. In contrast, iTunes Gift Cards allow you to buy everything else that is available as online content on the iTunes Store, like software, music, app, movies, and so forth.
Frequently Asked Questions About Apple Gift Card
Can I purchase an Apple gift card using Naira?
Yes. You can buy Apple gift cards with Naira on reliable platforms such as NOSH. You will enjoy the benefit of buying Apple gift cards on the NOSH App with naira so you won't stress looking for a working USD card to use.
What can I use Apple gift cards for?
With an Apple gift card you can purchase a variety of products and services such as iPhones, Macbooks, music subscriptions, applications, and more.
Is there difference between iTunes and Apple cards?
The use of the gift cards depend on its type. For instance. iTunes gift cards are specifically designed for Apple music subscriptions. On the other hand. App Store gift cards can be used to pay for games, books and applications.
Can any type of gift card be added to Apple Wallet?
Yes. It is possible to add any merchant partners' gift card to your wallet if they have a partnership with Apple.
Will there be any fees associated with adding or using gift cards in the Apple Wallet?
No. Be rest assured that there are no fees at all when it comes to adding or using your Apple wallet on your iPhone. Gift cards can be added and used free of charge.
How do I redeem a gift card stored in my Apple Wallet?
To redeem a stored gift card, simply open the wallet app on your device and select the desired card. In some cases. The store may need to scan the barcode attached to your virtual coupon or input its unique number into their system.
Can I check my remaining balance directly from my Apple Wallet?
Yes. To check your Apple gift card balance, simply open the Wallet app on your iPhone and tap on the Apple Card option. You'll find your gift card balance displayed below your card. This balance encompasses all recent purchases as well as few other details.
Can I delete a gift card from Apple Wallet once it has been added?
Yes. To remove a gift card from your Apple Wallet all you need to do is to select the card and locate the option labeled as "Remove this Card."
Can I make online purchases using gift cards stored in my Apple Wallet?
Yes. Certainly, you have the option to use your gift card in your Apple wallet for online purchases. Your wallet is seamlessly integrated with Apple Pay, an app that enables you to add and utilize debit cards, credit cards, and other payment cards to make online purchases. Simply follow the prompts to access Apple Pay on your iPhone or Apple watch.
Conclusion
I hope you have the information to guide you on selling Apple gift cards in Nigeria.
Irrespective of the Apple gift card credit value, you can quickly sell them, benefit from safe and easy transactions, and get imbursed instantly. 
Nosh remains the number one and best platform to opt for gift card exchange. Sell your gift cards any day, anytime on the Nosh app.
---
Here are some related articles:
Sell Steam Gift Card In Nigeria
Sell American Express Gift Card In Nigeria
Sell Best Buy Gift Card for Cash in Nigeria
Sell eBay Gift Card in Nigeria Instantly
Sell Google Play Gift Card in Nigeria
Top 10 Best Gift Cards With Highest Rates To Sell in Nigeria