Since the invention of internet-enabled devices, the internet has been accessible to individuals and businesses via service providers. The main telecommunication/service providers in Nigeria are MTN, Globacom, Airtel, and 9mobile.

Millions of Nigerians depend on the internet to access many services online. Without data, many will feel restless because that's exactly how I feel. This explains the importance of data in our lives.

This article will explain where to buy data in Nigeria. Understandable that the money spent on data is much and many Nigerians complain these days. We will also look at useful tips you can leverage to manage your data. Let's get started.
What is Data Subscription?
Data subscription is done with the aim to access the internet. It can be done daily, weekly, monthly, or yearly based on your capability.

Services accessible by data include but are not limited to streaming videos, reading news, and chatting with loved ones on messaging apps like WhatsApp, Telegram, and Signal.

Data also gives you the opportunity to connect with a wide range of people on social media sites which include Twitter, Facebook, TikTok, Instagram, LinkedIn, etc.

Primarily, there is no limit to what you can explore on the internet with a data subscription when you can afford the finances.
Top Data Providers in Nigeria
There are a good number of firms providing basically data in Nigeria. Most of them are based in Lagos, Abuja, and Ibadan. Check them out below:
WiFi Nigeria
Netcom Africa
SWIFT Network
Cobranet Nigeria
Cyber Space
Spectranet
IPNX Nigeria
SMILE
Telecommunication companies also offer data services including MTN, Airtel, Globacom, and 9mobile.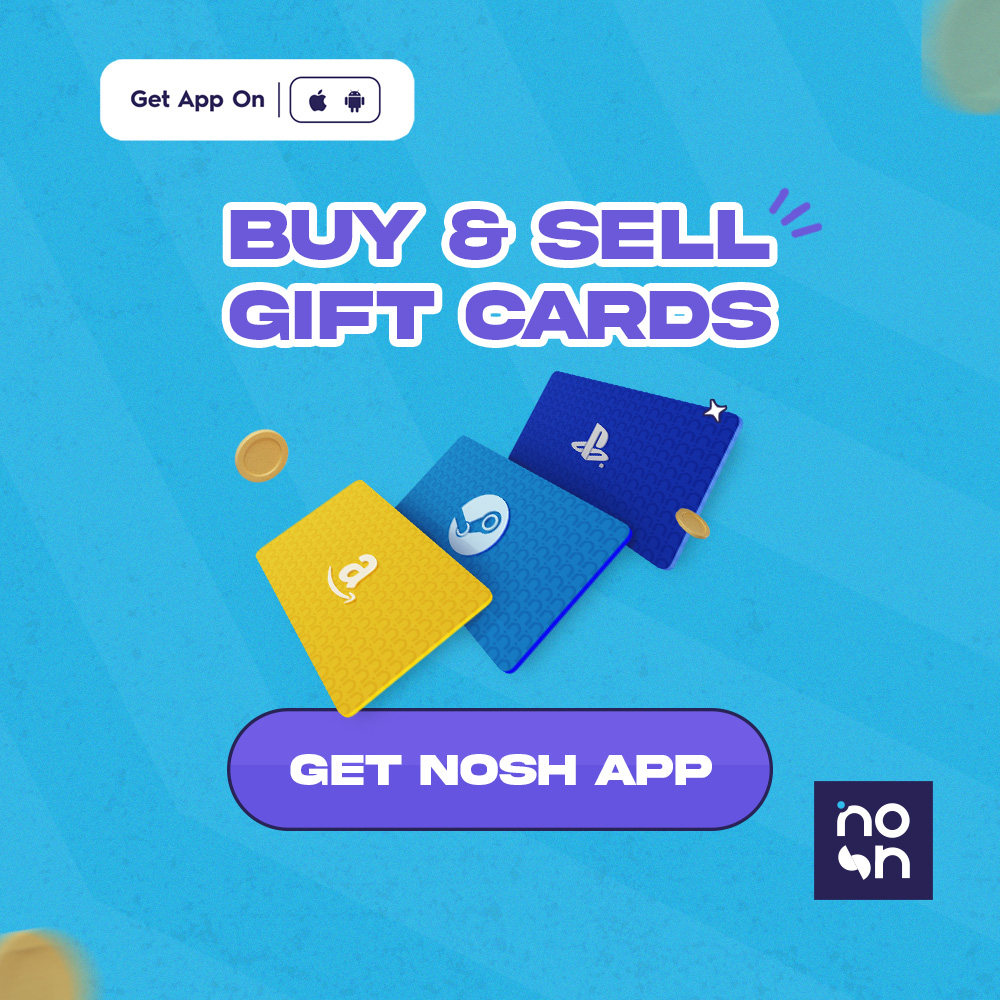 Where to Buy Data
You can choose to get data for yourself or a friend. Regardless of your location, there are various data providers on the internet you can buy from. Nosh is a reliable and affordable means to buy your data from anywhere in Nigeria.

The following telecoms are available; 9mobile, Airtel, Glo, and Mtn on the Nosh accompanied by various data plans. You can purchase anyone depending on your preference.
How to Buy Data on Nosh
Follow the steps listed below to conveniently buy data on the Nosh app.
Download the Nosh mobile app on your Android device or iOS.
Create an account with your name, email address, and password.
Convert a gift card to cash in your preferred currency. Alternatively, fund your wallet.
The word "Refill" will be found on the first page. Tap on "Data" which is located below it.
Click on the drop-down list and select your network provider.
Select your preferred data plan. The amount it will cost you will be displayed.
Enter the phone number you intend to buy it on.
Tap "Purchase"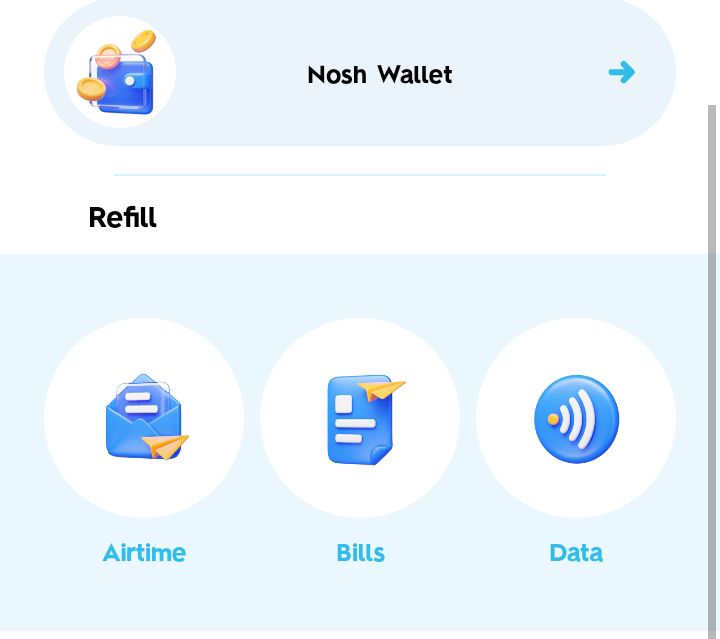 Related: Where to Buy Airtime in Nigeria
How to Manage Data Subscription
There are various means to efficiently manage your data even on streaming platforms. Check out the following:
Use data-compressing apps.
Disable automatic app syncing.
Leverage WiFi at the office.
Only stream when connected to WiFi.
Use data-compressing apps
Popular large tech companies understand the impact of data consumption and make available apps that minimally consume data. Software like Facebook lite, Google Chrome, and Opera mini save data by default.
Disable automatic app syncing
There are apps that automatically update whenever your data is turned on. There are some background activities that take place without your knowledge.
Leverage WiFi at the office
If you are an on-site staff, always make good use of the WiFi available at the office. This will help you save personal data. Fortunately, you have free WiFi access at home too, use it wisely. Always switch off your cellular data when not in use.
Only stream when connected to WiFi
It's advisable not to use your regular days to stream video and music. Stick to WiFi when streaming.
Watch out for apps that use location data
There are certain apps that use location data. This implies higher data consumption. You are required to turn off location to manage your data efficiently.

The strategies discussed above will help you manage and save data efficiently.
Which Consumes More Data Between Streaming and Downloading?
None of them as it is based on your preference.

Many users of streaming apps like Netflix, YouTube, Amazon Prime, and Apple Music are always curious if streaming or downloading saves more data.

There is no significant difference in the size of your data consumption whether you stream or download.

Certain streaming platforms like YouTube and Deezer adjust your streaming quality by default. That is determined based on the user's internet connection strength. Users can also manually adjust the quality to low, normal, or high quality as the case may be.

While streaming videos, you can choose to watch part of it and you will only be charged for that. Downloading videos requires you to download the whole file before you can watch them. The good part is that you can always watch as many times as you want without being charged again.

Offline downloaded videos on YouTube and Netflix expire after 48 hours and 48 hrs to 7 days respectively.
Also Read: An Easy Guide to Paying Bills on NOSH: Cable TV Payment Simplified
Popular Apps That Consume Data 
Among the apps Nigerians use, there are specific apps that suck your data via background data usage. Once your data is turned on, these apps keep working and updating themselves. When switched off, they will be on hold till the data is switched on back.

Facebook and Twitter: the videos on these platforms autoplay until you stop it yourself.

YouTube and Netflix: There are various streaming video qualities and the more the quality, the more data is required. When you have a stable internet connection, it is advisable to reduce the video quality to save data.

WhatsApp: Media content like pictures, videos, and voice notes, automatically download from groups and contacts. This can be prevented by adjusting your settings. Click on "Setting" > "Data and storage usage", then adjust your media auto download to no media.

Instagram, TikTok, and Snapchat: These social media platforms are full of short videos and pictures. The videos automatically play as you scroll through your feed. This can also be adjusted in the settings by disabling the autoplay feature and putting off background data usage.
Conclusion
The purchase of data on the Nosh app is quick and convenient. No doubt that Nosh provides the best service when it comes to data purchases online. Download the mobile app today and join the Noshers family.