Using a Sephora gift card for what it was invented for isn't feasible in Nigeria. This is because the Sephora brand does not have any existing store in the country.

Do you have a Sephora gift card? The best way to utilize it is to sell the gift card for cash using a legit gift card trading platform.

In this article, I will guide you on how to sell Sephora gift cards in Nigeria. Not just that, we will look at how to check the worth of your card and other important information about your Sephora gift card.
What is Sephora?
Sephora was established around 1970 in Paris, France as a beauty product and personal care retail store. The French global retailer list about 360 brands with its own private label regarded as Sephora Collections.
The Collections include beauty products like body lotions, skincare, nail color, fragrance, cosmetics, hair care, and related beauty tools. Currently, it operates 2600 stores across 35 countries worldwide.
Since its invention, Sephora has leveraged several strategic ways to promote and run the business successfully. The products of the brand can be purchased in-store or in the online store.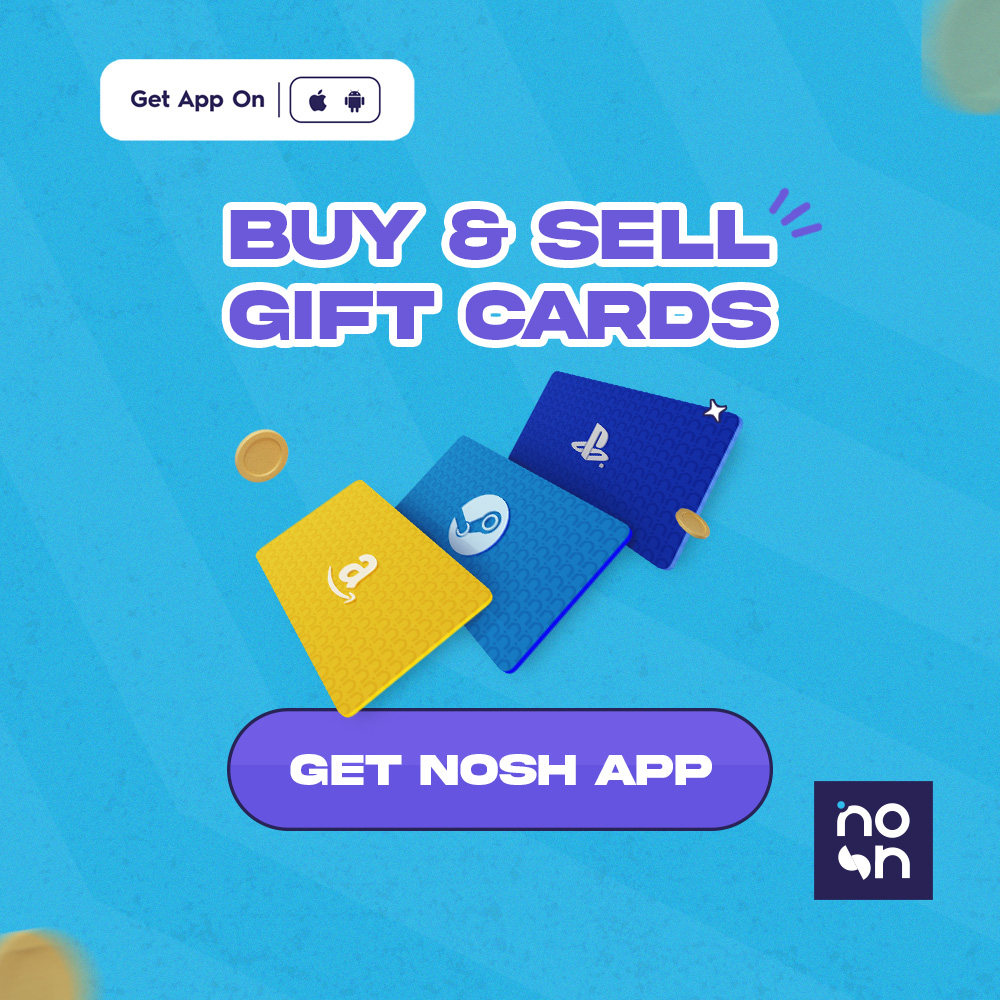 Like most retail stores, there are several payment methods for customers including credit cards, cash, and definitely a Sephora gift card.

Women are the most patronizing customers of Sephora. As a man, you can purchase a Sephora gift card as a gift for your female friend.
What is Sephora Gift Card?
A Sephora gift card is a prepaid card that serves as another means of payment for Sephora products. The gift cards are produced mainly for customers to be able to redeem items conveniently. They can be used to purchase any item available on the Sephora webpage or the physical store.

The monetary value of your gift card will determine the amount and number of items you can buy. A $200 Sephora gift card can get you product/products worth $200 or less. As an individual based in Nigeria, the best way to get the most out of your Sephora gift card is to exchange it for cash.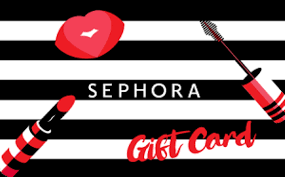 What is a JCPenney Sephora Gift Card?
JCPenney is an American retail brand that is in collaboration with Sephora retail store. Their partnership permits Sephora to open shops in JCPenney buildings.

They also issue Sephora gift cards but they are different from the normal gift card issued by Sephora in appearance. There is a logo of JCPenney on the gift card.
JCPenney Sephora Gift Card Versus Sephora Gift Card
1. JCPenney Sephora card contains 4 security codes while the Sephora gift card contains 8 security codes.
2. JCPenney Sephora and Sephora gift cards are closed Loop gift cards.
3. JCPenney Sephora and Sephora gift cards are different because of the PIN.
4. JCPenney Sephora gift cards are only accepted at a JCPenney store. This same rule applies to Sephora gift cards.
How to Buy Sephora Gift Card
It is super easy to purchase Sephora gift cards because they are available almost everywhere. They can be bought online or offline. Sephora gift cards are available for sale at different stores including Walmart, CVS Pharmacy, BestBuy, and of course, Sephora.

Sephora gift cards can also be purchased online at the brand's online page, Amazon, and other online platforms. Wondering how you can purchase a Sephora gift card in Nigeria?

Sephora gift cards can be bought online in Nigeria. You can buy it online at Sephora stores, Amazon stores, and Walmart stores. Nosh is the best gift trading platform that buys and sells Sephora gift cards. It will be sent via your email address upon purchase.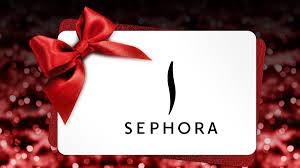 How to Check Your Sephora Gift Card Balance
Checking your Sephora gift card balance is recommended for so many reasons. It helps to know your card's worth before selling or redeeming it to get items. You can achieve this in 3 ways:
On their website
1. Go to the Sephora official webpage

2. Tap on "Check Gift Card Balance" from the dropdown

3. Type in 16 digit gift card number and the PIN in the required field.

4. Tap on the check balance button.
5. Your current Sephora card balance will be displayed.

Alternatively, log into your account on the Sephora webpage. Your account details will be visible this way.

1. Access your account with your Sephora login details

2. Navigate to your profile

3. Select "Payments and Credits"

4. Type in the gift card number and security code

5. Tap on "Check gift card balance"
On the phone
This is another great way to check your Sephora gift card balance, especially if you do not have data.

1. Place a call to their customer support line at 1-860-640-7897

2. Listen to the instructions on the call and click the numbers necessary to check your card balance.

3. Communicate with the rep and provide your gift card information like the card number.
In the store
Possibly you are at any Sephora store when you decided to check your Sephora gift card balance, you can speak to the cashier on duty. You will be asked to share your card details so they confirm the balance for you.
How Can You Sell Sephora Gift Cards On Nosh?
The following steps will help you to seamlessly exchange your Sephora gift card for naira on Nosh. You will get the best gift card rates on the app.
Register an account to get started on the Nosh website or mobile app.
Open the mail you will get after registering to verify your account.
Click on "Sell Giftcards"
Choose Sephora Gift Card from the list.
Choose the subcategory of your Sephora gift card
Input the amount.
Click on "Sell"
Frequently Asked Questions About Sephora Gift Card
Is it possible to sell multiple Sephora Gift Cards online?
No. Unfortunately, you can only sell one gift card at the same time on the Nosh App. However, you can buy more than one gift card at a go on the Nosh App. You can also visit a physical Sephora store to make your desired purchases.
Are there any fees associated with the Sephora gift card?
No. Be rest assured that there are no additional fees apart from the amount specified on the Sephora E Gift Card itself.
Am I able to choose the value of the Sephora E gift card when making a purchase?
Yes, you have complete freedom in selecting the value for your desired Sephora gift card as long as it is above the minimum amount of $20 and below the maximum limit of $1,500 you have full control.
Can I modify the value of a purchased Sephora gift card after completing my payment?
No. Once you have made your purchase and paid for the Sephora gift card it is not possible to change its value. We advice to check again and be sure before you proceed with your purchase.
Is it possible to buy a Sephora E Gift Card for myself?
Yes, absolutely. We understand that treating yourself is just as important as treating others. To conveniently purchase a card for yourself all you need to do is enter your own email address in the recipient field during transaction. After completing your purchase, your new Sephora gift card will be swiftly delivered straight to your email inbox.
Conclusion
Sephora gift card is one of the gift cards with the highest resale value in Nigeria. It will be a wise decision to exchange it for cash, especially on the Nosh app. Don't waste any more time. Go to Google Playstore or Appstore to download the mobile app. Enjoy fast transactions, safe transactions, and swift payments.