If you are looking for how to sell razer gold gift card in Nigeria, this is the right page and you will get to know why I said that later in the page. But first, let's talk about Razer as a company and razer gold as a gift card.
Razer is a leading American-Singapore technology company with more than 28 million registered members. The brand was launched in 2005 with its headquarters in San Diego, California.

They provide gaming laptops, accessories, hardware, consumer electronics, and financial services.

Gamers have access to over 42,000 games and other entertainment content. The Razer gold gift card serves as virtual credit to purchase any item on the Razer platform.

Razer gold gift card is prevalent in Nigeria, especially among gamers, and thereby one of the top gift cards with the highest resale value.

This article will address how you can sell Razer Gold gift cards in Nigeria.
What is Razer Gold Gift Card?
The Razer Gold gift card is a virtual wallet that serves as a payment method for games and gaming services provided by Razer.

They exist in various denominations, which include $10, $20, $50, $100, $200, $500, and $1000.

Another exciting thing about Razer gold is that it unlocks topmost gifts, including gaming peripherals like headsets, keyboards, mice, etc. However, be aware that Razer gold cards are not reloadable.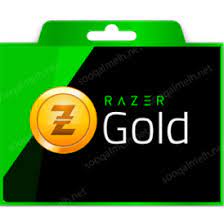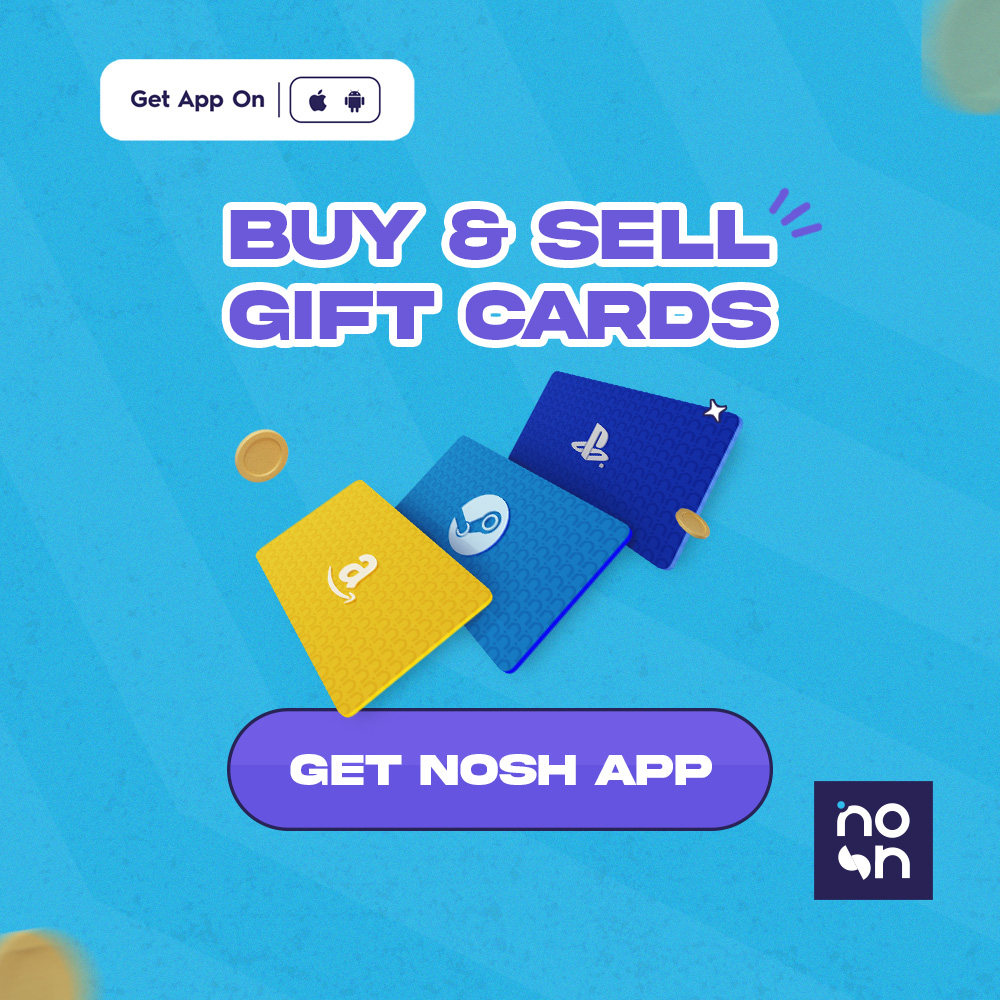 How to Check Razer Gold Gift Card Balance?
It is always recommended to know how to check the balance of a gift card. The Razer Gold card isn't left out. Knowing your balance before trading for cash can save you from scams.

1. Go to the Razer card balance check page.

2. Input your gift card number and security code

3. Hit the "Check Balance" button

4. The current balance in your gift card account will show.

Alternatively, contact the brand's customer support by calling their line – +1 (855)-872-5233. Communicate what you need and follow the instructions provided promptly.
How Much is a $100 Razer Gold Gift Card?
As the gift card market fluctuates, so does the rate. The amount you will get for a $100 Razer Gold Gift Card may differ from what you will get tomorrow. This is due to several factors.

Regardless of these factors, Nosh is where you are always assured of the best rates in Nigeria. A $100 Razer Gold Gift Card will give you 56, 000 Nigerian Naira if you trade now on Nosh.

To stay updated on the current Razer gold card rate, leverage the gift card rate calculator on our website and application.
Benefits of Razer Gold Gift Cards
There are specific reasons why gamers admire the Razer gold card. Check them out:

1. Strong online presence

Its strong online presence is the main factor contributing to Razer's card popularity. They make it easy for their users to use the card to purchase any game they want from the comfort of their homes.

2. They are highly efficient

The thousands of games on the Razer platform contribute to its proficiency. You can access gaming accessories and unlimited rewards with a Razer gold gift card.

3. No expiration date

The urgency to redeem the Razer gold gift card doesn't exist. You can choose when you want to redeem the gift card without fear of the expiry date.

4. No redemption or activation fees

No activation or redemption charges are attached to the Razer Gold gift card. No one love getting charged unnecessarily.

5. Good resale value

The resale value of the Razer Gold gift card is another juicy benefit to enjoy. There is a lot of demand for the card which contributes to its high rate. It will be wise to sell a Razer Gold gift card for cash.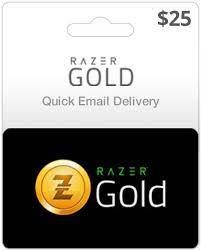 Error Prompts Associated With Razer Gold Gift Cards
Unfortunately, there is no good thing without its faults. While trying to redeem the Razer Gold gift card, there are possible errors. Find them below;

1. "Failed to Reload."

There are various reasons to get the "Failed to Reload" error.
You entered the wrong security code.
You input an incorrect detail. For instance, type in your serial number instead of the security code.
You are trying to redeem your Razer wallet in another region.

2. The Razer gift card is already redeemed

The only reason that explains the error message – "The gift card is already redeemed" means the card has been used.
Where Can I Sell my Razer Gold Gift Card in Nigeria?
To answer your question, Nosh allows you to buy, sell, trade, and redeem Razer Gold gift cards for cash.

Looking for the ideal platform to sell your gift cards? Well, Nosh is the best site to sell your gift cards in Nigeria.

Many sites offer this service, including online scammers disguised as reputable gift card traders.

Many people in Nigeria, especially youths, are getting to know the juicy benefits that gift card offers and are already tapping into them. This also leads to the increase of online rippers ready to scam you with your card details and money.

It doesn't end with you having a Razer gold gift card or choosing to sell it. It is very important you wisely choose where to trade it.

Nosh encompasses a lot of amazing features like high rates, guaranteed payment, instant payment, safe transactions, easy transactions, and 24/7 customer support.
How to Sell Razer Gold Gift Cards in Nigeria?
This step-by-step guide will help you to seamlessly sell your Razer gold gift card on Nosh app/website.
Download the Nosh Mobile App from Google Play Store or Apple Play Store. Or visit Nosh official website.
Create an account with your details including name, email address, country, and password.
Sign in and click on "Sell Giftcards."
Select the gift card name.
Then, choose the gift card subcategory.
Input the amount in USD. An equivalent amount in naira will be displayed.
Choose the number of cards you want to sell.
Upload the gift card image.
Click on "Begin Trade" (website) or "Sell" (mobile app).
Frequently Asked Questions About Razer Gold Gift Card
Is it possible to get a refund for a lost or stolen Razer Gold gift card?
No. Razer Gold gift cards are non refundable in such cases. It is important to keep your gift card safe and secure.
Can I Use My Razer Gold Gift Card For Anything Else But Razer Products?
Yes. You can use your Razer Gold gift card to access and purchase a wide range of products available on the Razer store.
Where can you buy a Razer Gold gift card online?
In Nigeria, there are a host of platforms trading gift cards but be rest assured that the Nosh App is the best place to buy gift cards. You would have access to over 10,000 brands of gift cards for a host of countries to purchase from instantly. NOSH stands out as the leading platform for purchasing your Razer Gold gift cards.
Are there any risks involved in selling my Razer Gold gift card?
While selling a Razer Gold gift card can generally be safe, it is important to be aware of the risks associated with online transactions. To minimize these risks, its advisable to use reputable platforms with positive user reviews and good customer support, moreover, the Nosh App fit this bill.
How quickly can I sell my Razer Gold gift card?
The time it takes to sell your Razer Gold gift card can vary depending on factors, however, on the Nosh App, you can quickly sell your Razer gold gift cards within 5 minutes for high rates.
Conclusion
This article summarizes everything you need to know about the Razer Gold gift card and how to sell it in Nigeria.

Nosh is your best option for exchanging a Razer Gold gift card for cash.

Follow the simple step-by-step guide above to trade your razer gift card for naira without stress.