Google Play gift card is the formal cash to make payments on all Android products. They are one of the top cards in the gift card industry due to the increasing market admiration of Android phones.
Applications, music, games, movies, Tv shows, and other related content are all available for purchase with the Google Play gift card.

Do you own a Google play gift card or intend to gift it out? The best decision might be to sell it for cash. In this article, I will explain how you can sell Google Play gift cards in Nigeria.
What is Google Play?
Google is an American technology company that started as a search engine and is now a provider of numerous products and services. They span from online advertisement, hardware, software, and cloud computing.
An excellent example of the software is the Google Play store which serves as a digital distribution platform for Android devices.

There are various free media content on the Playstore which can be downloaded directly into your device.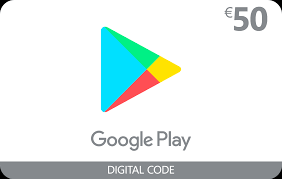 What is a Google Play Gift Card?
A Google Play gift card is a preloaded card with a certain monetary value eligible to purchase media content on Playstore. This media content includes apps, games, ebooks, movies, music, etc.

Google play gift cards are made in different forms and denominations. All Google play gift cards must be activated before they can be used. The forms include a physical gift card and a digital gift card (E-code).

Google Play physical gift card is a regular gift card that can be purchased at on-site stores like Target, CVS Pharmacy, Walmart, and BestBuy.
Google Play E-codes are a mixture of alphabets and numbers sent directly to the email address or SMS upon purchase.
How to Buy a Google Play Gift Card?
There are different means to purchase a Google play gift card. Popular retail stores selling Google play cards include Amazon, Target, GameStop, Walmart, Kroger, etc.

There are also nearby retail stores that sell gift cards that you can buy from, but make sure they can be trusted. There have been different cases of Google Play gift card scams so it's important to stay cautious. Another good option is to get it from the Jumia online store. 

The best recommendation for you not to fall victim is to get your E-code on the Nosh app. When you place a purchase for your Google play gift card, it will be delivered to your email instantly.
How to Redeem Google Play Gift Card?
Redeeming your Google Play gift cards means you want to load your gift card's monetary value into your Play store account. You can achieve that in 3 ways which we will check out below:

Every google play gift card has a series of codes at the back of the card which you need to scratch to reveal and this is the code you will be redeemed through the steps below:
On Phone
Go to the Play Store application on your mobile phone.
On the upper left-hand section of the page, click on the three-line menu.
Navigate the page and select Redeem.
Input your E-code.
Hit "Redeem"
Verify that you intend to redeem the fund.
Enjoy your credit.
On Desktop
Visit the Google Play store website.
Navigate to the left-hand side of the page and choose "Redeem"
Input the code.
Verify that you intend to redeem the fund.
Enjoy your credit.
Through email
Go to Gmail and open the mail that contains your Google Play gift card details.
Click on the "Redeem" button. It will redirect you to a link.
Type in your email address which will confirm the card is yours
Tap "Click to redeem."
Then, confirm your account on the Play store page.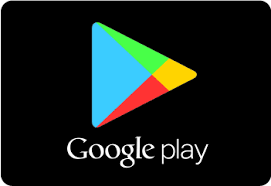 How To Check Google Play Gift Card Balance?
A great way to know if your Google Play gift card is used or not is to check the balance. Load the Google Play store, and you will see a "Redeem" button on the dashboard.

Tap on the "Redeem" button and enter the code of the gift card. Your gift card balance will show up immediately if it's unused or if it has no associated error. In this instance, if the gift card is bad, proper error details will show up.
How Much is a $100 Google Play Gift Card?
The rate for a Google Play gift card isn't always constant and is subject to various factors. A $100 Google Play gift card is currently available for NGN 50, 000 while the E-code is NGN 47, 000.

The gift card rate calculator on the Nosh app or website can be utilized to know the exact amount you will get in return for your gift card.
Where To Sell Google Play Gift Cards?
Generally, the exchange of unused gift cards is common among Nigerians and has helped many escape "Sapa".

Google Play gift card is one of the gift cards with the highest rate in Nigeria. Making the decision to sell it is definitely a smart move. It will make more sense to trade it on a platform that offers the best rates.

Nosh is unarguably the best trading site to sell gift cards in Nigeria and Ghana. Since the launch of Nosh into the exchange market, we've earned the trust of a good number of customers and have been providing the best services since then. There are amazing benefits associated with using the Nosh app or website to trade. Check them out below:
Swift transaction
High rates
User-friendly app
24/7 customer support
How To Sell Google Play Gift Card?
Load the Nosh website or go to Play Store/Appstore to download the mobile app.
Register a new account as a new user or sign in as a returning user.
Click on Buy | Sell Gift Cards.
Next, click on Sell Gift Cards.
Select the gift card you intend to sell e.g Google Play gift card.
Choose the subcategory that will imply the currency and value.
Type in the amount of your gift card.
The expected rate will be displayed below.
Tap on " CLICK HERE TO UPLOAD CARD" to submit the gift card.
Add additional comments, this is optional.
Click on " Sell"
Conclusion
It's a great decision to trade your gift cards in 2023. Due to the high demand for Google Play gift cards, it is one of the gift cards with the highest resale value.

Choosing to sell your Google Play gift cards on Nosh is the best decision you can ever make. We offer the best rates for gift cards anytime any day.
---
Here are some related articles:
Sell Steam Gift Card In Nigeria
Sell American Express Gift Card In Nigeria
Sell Best Buy Gift Card for Cash in Nigeria
Sell eBay Gift Card in Nigeria Instantly
Top 10 Best Gift Cards With Highest Rates To Sell in Nigeria