Gift cards have been an ideal resource to show love and appreciation to friends, family, and other loved ones. They help to avoid gifting an item that won't be used by the recipient and offer the recipient the chance to get what they want. Different kinds of gift cards now provide access to different and unique services and content.
eBay is an awesome retail brand and it provides different kinds of beautiful gifts on its website. However, there are chances you are gifted an eBay gift card and choose not to redeem it. In such cases, you can donate it to charity, or gift it out to another friend or a family member. Alternatively, sell your eBay gift card for cash. This will also give you the choice to get other items not available on eBay or sort out bills instead.
While making the decision to sell your eBay gift card for cash, ensure you do that on a reputable platform. Stay guarded against fake individuals claiming to be gift card trading agents. Let's talk about how you can sell eBay gift cards in Nigeria.
What is eBay Gift Card?
eBay gift cards are pre-loaded gift cards provided by eBay for customers to leverage as payment means for items in the store. eBay gift card holders have access to various products like gadgets, clothing, etc. The gift card can only be redeemed on the company's website. Be aware that eBay gift cards can only be redeemed if you have a registered eBay account in the USA and also a USA shipping address. By the way, you can easily sign up for an eBay account now if you are based in the US.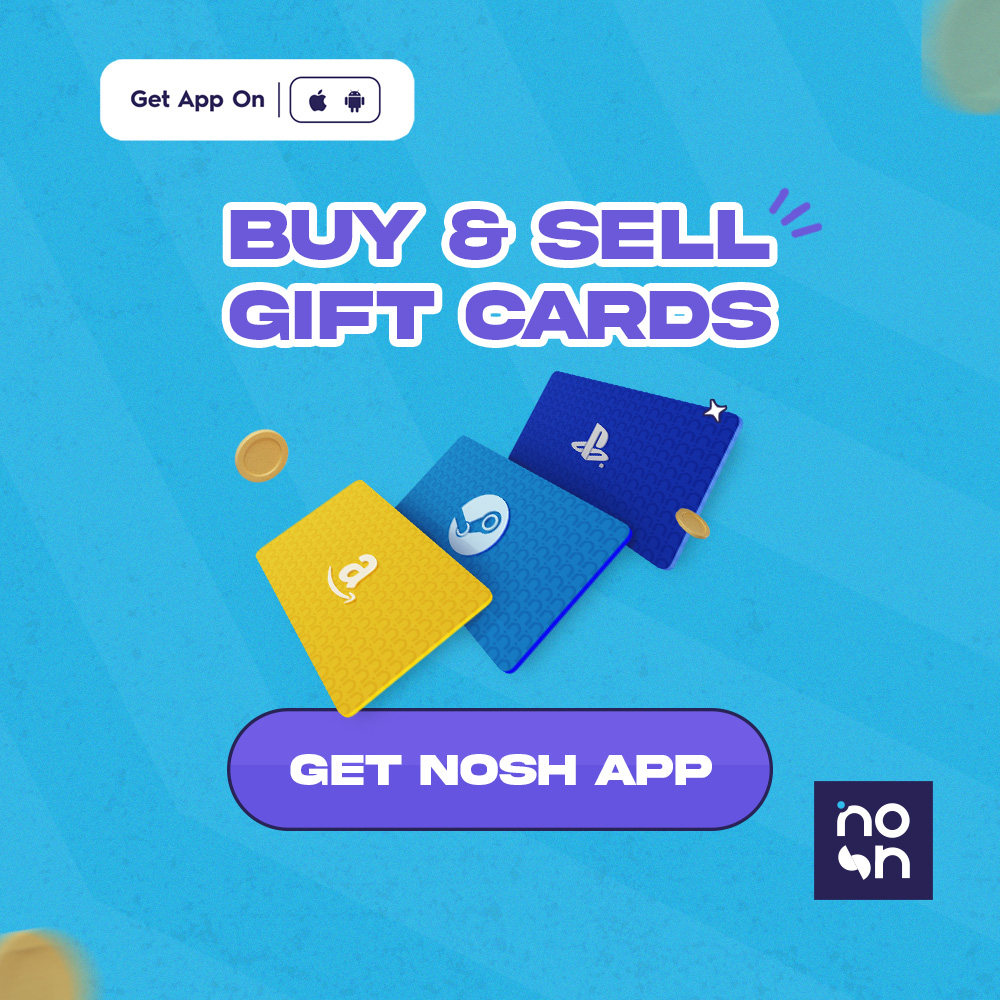 They can be purchased as a physical gift card at their various physical outlets or as virtual cards on their website. 
Physical cards: These are regular cards like credit cards that can be held in the hands. They can be bought at on-site stores like Target, Speedway, Walgreens, Kmart, BestBuy, etc.
Virtual cards: These are Electric codes sent via the email address or SMS upon purchase. They are available for sale on eBay's official website. 
How Do I Check Your eBay Gift Cards balance?
Load the balance checker page which is the subsite of the Ebay site.

Navigate to the left-hand side of the site, and tap on the "Check your eBay gift card balance" button.

A page will appear with empty fields. Input your 13-digit card number accordingly.

Type in the shown caption digits correctly.

Tap on the "Check balance" button

A new page will be loaded containing your gift card's balance.
How Much is a $100 eBay Gift Card in Nigeria?
Getting to know the exact monetary value you will get in exchange for your eBay gift card may not be feasible. Apparently, there is no fixed amount for a $100 eBay gift card I can state here or any gift card at all. 
Every gift card's worth varies depending on the market, the gift card brand, and the price. However, the rate is not the same across the different gift card exchange platforms in Nigeria. Undoubtedly, Nosh offers the best rates for gift cards in Nigeria.
Currently, a $100 eBay gift card is available for NGN 44,500 on the Nosh app. Discover the current rate by the time you are reading this via the gift card rate calculator on the app or website.
Also Read: Top 10 Best Gift Cards With Highest Rates To Sell in Nigeria
What are the limitations of eBay Gift Cards?
To redeem an eBay gift card, it is necessary to own a registered eBay account in the U.S and a shipping address.

It is impossible to use an eBay gift card to buy other gift cards such as coupons, another eBay gift card, or third-party cards like Apple gift cards.

A PayPal account is needed to buy certain items on the eBay platform along with your eBay gift card.
Where to sell your eBay Gift Card?
The growth of people's investment in gift cards is leading to an increase in gift card exchange platforms. There are so many sites now in Nigeria and you need to be careful. Right now, the question doesn't stop at where can I sell my eBay gift card. The real question should focus on a reputable platform you can get that done.
The fear of getting scammed has made a lot of people skeptical about trading sites out there. Nosh as a gift card trading platform has been proven to be the best and trusted by over 500, 000 users with an increasing number daily. I think that should answer your question, no more wondering about where to sell your gift card.
Frequently Asked Questions About eBay Gift Card
Are there any restrictions on the use of eBay Gift Cards?
Yes. There are limits on redeeming eBay gift cards. These limits include time constraints and spending thresholds.
Can I use my eBay gift card to purchase another card?
No. It is important to note that eBay gift cards cannot be used to purchase other eBay gift cards, third party gift cards, coupons, coins, paper money, virtual currency, and so on.
Where can I buy an eBay Gift Card?
eBay gift cards are available for sale on the Nosh App. It pertinent to note that currently digital gift cards are not available on eBay. You can also purchase eBay gift cards from various retailers.
When and where can I use an eBay Gift Card?
An eBay Gift Card can be used as a method of payment for items listed on eBay.com.
How do I check the balance on my eBay Gift Card?
You can conveniently look up your eBay Gift Card balance using the online Gift Card Balance Checker on eBay.
Do I need a PayPal account to use an eBay Gift Card?
No longer do you require a PayPal account when using an eBay gift card for purchases.
What happens if my order total is less than the value of my eBay Gift Card?
If your order total is less than the amount on your eBay Gift Card after using it for payment, any remaining balance will be attached to your current eBay account. To redeem this remaining balance, simply enter your redemption code during checkout. Just ensure that you are using the same eBay account as your previous purchase to avoid any complications.
Conclusion
Gift cards are pretty awesome but what happens when you get one you don't want to redeem? Exchanging them for cash is the recommended strategy especially if you are based in Nigeria. Fortunately, there are a few reliable trading sites you can leverage. With Nosh, your eBay gift card will be traded for naira within a few minutes. Enjoy a stress-free, safe, and secure process.
---
Here are some related articles:
Sell Steam Gift Card In Nigeria
Sell American Express Gift Card In Nigeria
Sell Best Buy Gift Card for Cash in Nigeria
Sell Google Play Gift Card in Nigeria
Top 10 Best Gift Cards With Highest Rates To Sell in Nigeria