I'm taking a wide guess that everyone loves gift cards. I mean, what is it not to love about it? You will get to learn about the top 5 most popular gift cards in France in this article. Whoosh, there is a city in France I really look forward to visiting, well, feel free to guess. That's not the point by the way. Let's imagine I finally get to visit the most beautiful city in France. Getting certain gift cards like Sephora will really be something I will love or get a restaurant gift card to enjoy some delicious cuisine. Using gift cards to redeem items is now a norm and its use is global including in France.

Business wire report stated that the gift card market in the country will increase from US$ 6574.9 million in 2020 to reach US$ 9262.2 million by 2025. The growing increase of e-commerce in the country also contributes to the significance of digital gift cards. For years now, the travel and tourism sector in France are tapping into the gift card market. A good example is Air France which offers Paperplane as a gift card that you can use to book trips for loved ones. You could get one to surprise your loved one with a vacation package.

There has been a rise in the demand for gift cards and it's not going down anytime soon. Both businesses and customers are leveraging its benefits. Find out the use of gift cards in France.

Uses Of Gift Cards In France
There are many uses for gift cards in France. Let's cover some of them below:
1. For travel: as mentioned earlier, there are gift cards issued by travel and tourism brands to make flight booking easy. You can use such gift cards as payment options for travel expenses, like hotel bookings, airplane tickets, and rental cars.
2. To make purchases at retail stores: many retailers are joining the gift card market sector and it's a beautiful thing to see. You can get gift cards from department stores, gadgets stores, and clothing stores to make in-store or online purchases.
3. For online shopping: you can use gift cards to make online shopping from the comfort of your home. Just verify that the website accepts your gift card type as a payment option. You are good to go.
4. To make purchases at restaurants: you can easily get gift cards from various restaurants in France. These kinds of gift cards are perfect choices to show love to your friend or loved one. You can give them out as gifts or simply take them to those restaurants and pay with gift cards.
5. Access to amazing experiences: oh yes, there are gift cards made special for certain experiences. This includes spa treatments, sports, concert tickets, and many others.
Popular Gift Cards In France
Footlocker Gift Card
Sephora Gift Card
Amazon Gift Card
Apple Gift Card
Netflix Gift Card
1. Footlocker Gift Card
Footlocker is an American footwear and sportswear retail store currently functioning in 28 countries. With a Footlocker gift card, you can purchase athletic footwear, apparel, and accessories for men, women, and kids.
2. Sephora Gift Card
Sephora gift card is very popular among fashion enthusiasts. Do you have a female friend that enjoys makeup and cosmetics? Then, a Sephora gift card is what you need to get them. You can use the gift card to redeem fashion items at the physical store or the retailer's website.
3. Apple Gift Card
Apple gift cards are one of the most popular gift cards in France. With an Apple gift card, you can buy items like iPhone, iWatch, keyboard, charger, or phone case. You will need to redeem the card into credit on your Apple account. Then, it's ready to make purchases including games, applications, and in-app items.
4. Netflix Gift Card
Netflix is popularly used among the youth as a source of entertainment. They are currently available for use in more than 190 countries including France. A Netflix gift card is a perfect gift idea for someone that loves streaming videos. The gift card gives you access to a wide library of movies and TV shows.
5. Amazon Gift Card
Amazon is one of the world's largest retailers and has been ranked by Forbes many times. The common saying is that there is nothing you can't find at the retail store. So, you get the idea why gift card is so popular and used by many. Platforms like Eneba have various gift cards for sale including Amazon gift cards.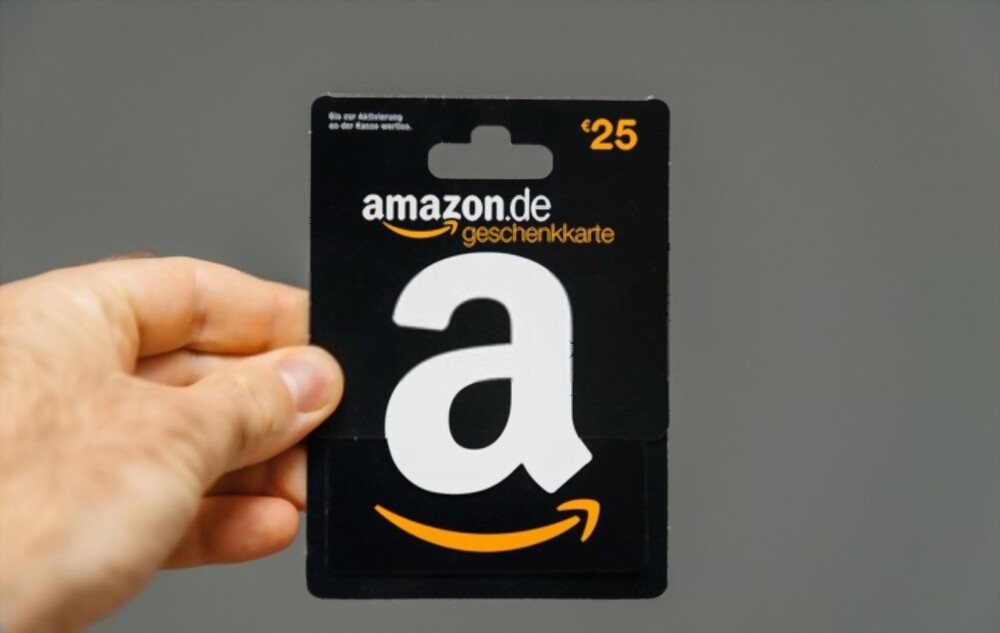 Frequently Asked Questions
The following are some of the most frequently asked questions about gift cards in France.
Are gift cards regulated in France?
All issuing companies ensure to provide the necessary information to customers about their gift cards. Details like fees associated with the card, validity period, and other terms and conditions are always provided.
Do gift cards have expiration dates?
Yes, there are certain gift cards in France that do come with an expiration date. You can confirm this by reading the terms and conditions that come with the package.
Can I ask for a refund or sell my gift card for cash?
No policy supports refund or exchange of gift cards for cash in France. However, if you are based in Nigeria, there are platforms where you can sell gift cards for naira.
Can I use my gift card to make online purchases?
Yes, you can use your gift cards to make purchases on the issuing retailer's website.
Conclusion
The popularity of gift cards in France has grown so much, especially when people are trying to find the perfect gift for loved ones. We've addressed the top 5 most popular gift cards in France and I hope you have a choice already.