The idea of gifting has positively led to the popularity of gift cards in the USA. So, have you been wondering about the best gift cards in the US? I will address the top 10 most popular types of gift cards in the USA.

Gift cards are generally accepted because of convenience, ease of purchase, and the diverse options they give to recipients. According to a survey carried out by Credit Summit, 83% of Americans regularly give gift cards for special occasions.

Another great feature of gift cards that contributes to their popularity is their use to promote customer loyalty. Many retailers offer gift cards to their loyal customers as incentives. This in return helps to drive sales and attract new customers.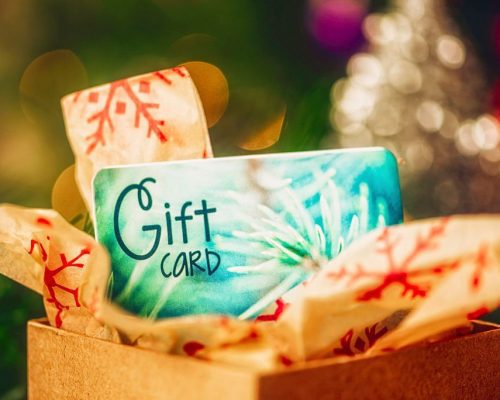 Different Types Of Gift Cards
Another important point I am going to talk about in this piece is the types of gift cards and how they are accepted in the US.

From research by Blackhawk Network, it was found that the purchase of digital gift cards (eCards) is now growing up among the younger generation. 41% of Gen Z consumers and 39% of Millennials are reported to buy a digital gift card at least once every 3 months.

Let's talk about the two kinds of gift cards we have.
Physical gift card
This type of gift card is currently leading in the number of purchases but that stands to change soon. From the surveys and reports from different sources, a digital gift card is already on the journey to outgrow it. To purchase a physical gift card, you mostly need to visit a physical store. Various popular retailers are offering them including Amazon, eBay, Walmart, etc.

      2. Digital gift card (E-gift card)

Digital gift cards make gift card purchases convenient and easy. From the comfort of your home, you just need to pick up your device and place an order. Restaurants like Starbucks, Chili's, and Chipotle offer digital gift cards. You will get a digital gift card delivered to your email after purchase. They are also easy to gift loved ones since it all is possible online.
Why Gift Cards Are Popular In USA
Gift cards are highly popular in the United States due to various reasons. The top factor is the convenience it offers to gift givers and recipients.  In 2022, a report by Statista revealed that nearly 50% of consumers in the US claimed they bought gift cards because of how convenient they are.
They are easy to purchase especially digital gift cards. The freedom they offer recipients to choose whatever gift they like which is very valid especially when you don't know the right gift to give. 
Gift cards can be used at a wide variety of retailers and online stores. Due to these reasons, gift cards have become increasingly popular in the US with many retailers now offering them as a payment method.
List Of 10 Most Popular Gift Cards In The US
iTunes Gift Card
Amazon Gift Card
Sephora Gift Card
Walmart Gift Card
American Express Gift Card
Target Gift Card
eBay Gift Card
Starbucks Gift Card
Visa Gift Card
Disney Gift Card

1. iTunes Gift Card
Both Android and iOS device users can make use of an iTunes gift card to purchase digital content. Content like music, Tv shows, movies, books, games, and others. iTunes gift card is one of the multipurpose gift cards that you decide what to do with it. Its popularity in the US can majorly be tied to its usefulness.

As an Apple user, you can use your iTunes gift card to pay for your Apple Music subscription, iCloud storage monthly payment, and Apple Arcade.
2. Amazon Gift Card
Amazon gift card remains one of the top gift cards in the US every year because they can be used to purchase a wide variety of items at Amazon. Items include books, household items, gadgets, and clothing.

One of the most widely used online retailers in the US is Amazon. This contributes to why people see Amazon gift cards as a convenient option. It is also a very good gift card option. If you gift someone an Amazon gift card in the US, there is a high likelihood that it won't go to waste.
3. Sephora Gift Card
Sephora is popular beauty and cosmetics store in the United States. They offer a variety of items for sale including makeup kits, hair care products, body cream, skincare, and others.

For people interested in fashion and beauty in the US, a Sephora gift card is a big deal for them. The gift card recipient has the freedom to pick any beauty item at a physical or online store.

From online reviews, Sephora is reported to have excellent customer service and offer customers a unique shopping experience.
4. Walmart Gift Card
Walmart gift card is admired by many because of their budget-friendly option. No matter your budget, you can always get one. The minimum reloads option when you used up your Walmart gift card balance is $10.

Another great feature is the number of available stores. As of last year October, Walmart has 5320 supercenters, 3572 Walmart discount stores, 365 neighborhood markets, and 682 convenience stores.

For that reason, they are widely used as a gift option in the US because it is easy to redeem for the recipients.
5. American Express Gift Card
Various merchants including major retailers and online merchants accept Amex gift cards. They can be used anywhere in the United States to make payments for products and services.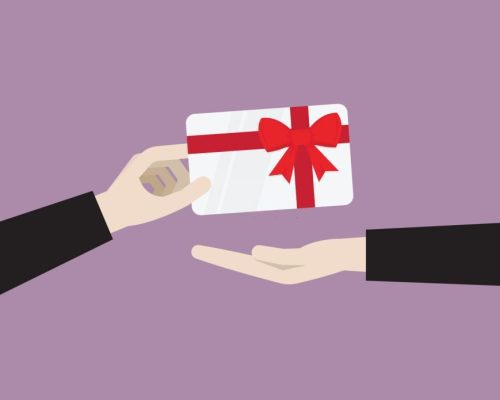 6. Target Gift Card
The popularity of Target gift cards in the United States is due to several reasons. One of them is the trust Target has established among US residents. It's a famous retail chain that offers different items like groceries, electronics, and clothing.

Another amazing feature of a Target gift card is the no-expiry date. This gives recipients the peace of mind to redeem it anytime they want.
7. eBay Gift Card
eBay is a reputable retail store in the USA offering a wide range of products. Only US addresses can work with an eBay gift. This means that to redeem an eBay gift card, you need to have an eBay account registered in the US. eBay gift card is refundable and replaceable and they come with no expiry date.
8. Starbucks Gift Card
It's very rare to see someone that doesn't like caffeine in the US. Before you count 10 people, you will see a caffeine lover.

Starbucks gift card makes a great appeal to everyone because of the brand's production of coffee, tea, and food. The brand is known for its good taste and affluence. There is also a large number of locations across the US.
9. Visa Gift Card
Visa gift cards are widely accepted by several merchants, restaurants, and retail stores. Its acceptance by many people leads to its widespread use globally, especially in the United States.
10. Disney Gift Card
There is a wide range of options when it comes to utilizing Disney gift cards. It can be used to make purchases at Disney stores, theme parks, and on the Disney official website.

Other amazing ways to enjoy a Disney gift card are to use it for Disney cruises, pay for a stay at a Disney resort, and so many more.
Hidden Fees – Gift Card Drawback
One of the drawbacks of gift cards is their hidden fees. The Visa gift card and American Express gift card were ranked number 1 and 4 respectively. Guess what? They both come with heavy fees.

Open-loop gift cards like Discover gift cards, MasterCard gift cards, Visa gift cards, and Amex gift cards are majorly popular because of their versatility to be used anywhere. However, this versatility comes with a price. According to WalletHub, there is a minimum charge of $3.95 and a maximum of $4.95 for gift cards equal to or lower than $100. There is a charge fee of $5.95 for gift cards between $101 and $500.

There is an inactivity charge fee of $2.50 monthly if the gift card isn't used for 12 months consecutively.
Conclusion
In general, gift cards have become an ideal option when it comes to gift giving in the US. Versatility, usefulness, convenience, and brand promotion are all amazing features of gift cards.

Among the top 10 most popular types of gift cards in the US we talked about, you can easily choose one to give your loved ones.