Xbox gift cards are produced by Microsoft's Xbox brand which is popularly known as an online video gaming site for gamers. The site is known for video games and also for consoles, controllers and headphones. Xbox gift cards are commonly used among gamers and gaming enthusiasts.  It is one of the gift cards that will give you a high resale value when exchanged for naira. This article aims to let you know how much a $100 Xbox gift card is in naira.
How Much Is A $100 Xbox Gift Card In Naira
At the moment,  a $100  Xbox gift card in naira is between N42,000 and N45,000. However, this rate fluctuates due to different factors, including due to the demand and supply of Xbox gift cards. Xbox gift cards are one of the best gift cards that will give you a high resale value in Nigeria. Therefore, it is essential to look at the platform that will give you the best value. And you can never get it wrong with Nosh in this case. The Nosh app is the best app to buy and sell gift cards in Nigeria. To be sure of the current rate of Xbox gift cards on Nosh, use the rate calculator feature available on the platform's website or mobile app.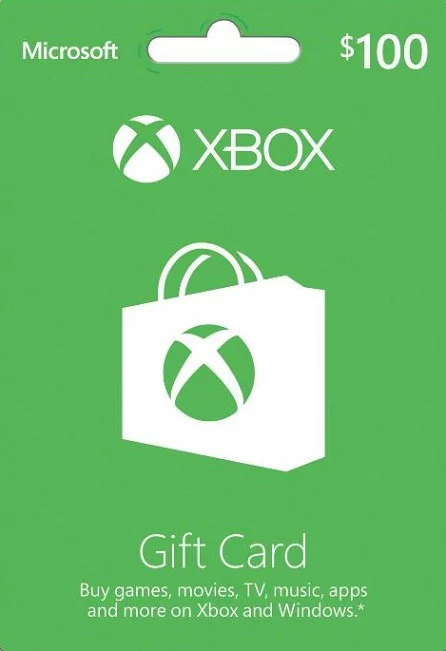 Where To Sell Xbox Gift Cards Instantly in Nigeria
There are several platforms available in Nigeria to sell your gift cards. Reputable platforms like Nosh allows you to easily sell your Xbox gift card for cash. Important features you should look out for include the security of the platform, how user-friendly it is,  gift card rates,  and how efficient its customer service is. The Nosh app encompasses several amazing features that will make your gift card exchange experience super easy. Below are key benefits of using the Nosh app:
1. Best Rates: Well compared to other platforms, Nosh offers the best rate for gift cards. Regardless of the current gift card market status, rest assured you will get the best value for your Xbox gift card.
2. Swift Transactions: This is one of the distinctive features Nosh is known for. It is commendable how swift it is to sell your gift cards on the platform and get your payment in a short time. Within an average of 5 minutes, the transaction will be done and you are expected to be credited.
3. 24/7 Customer Support System: Regardless of the time of the day,  you can always reach out to Nosh support via the in-app live chat, social media, phone number or via email ([email protected]).
4. User-Friendly Interface: Without prior guidance, you can easily use the Nosh app or website to exchange your gift cards even if it is your first time. The platform is built to make the whole process easy and convenient for you.
5. Security: Nosh has ensured its platform is secured against cyber attacks. There is a high-level encryption technology that ensures your personal details and funds are safe.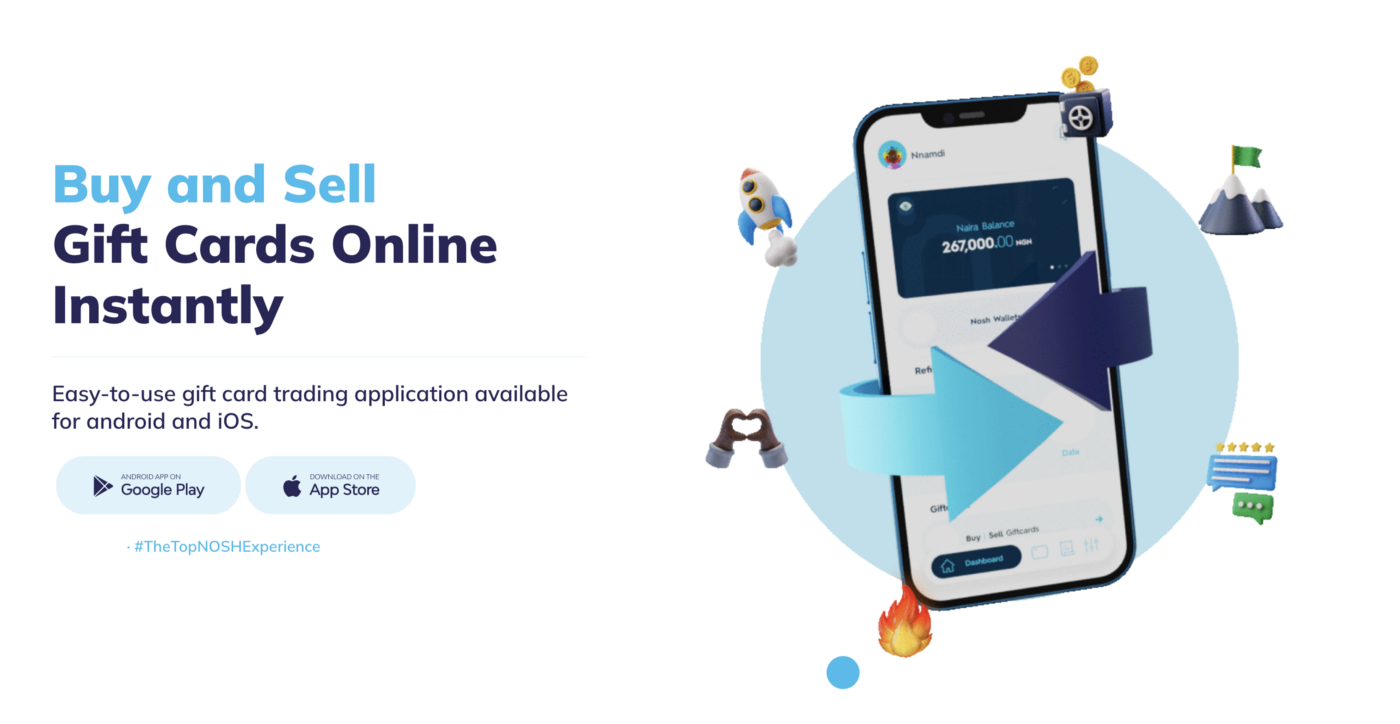 How To Sell Xbox Gift Cards For Cash In Nigeria
The steps outlined below will help guide you to sell Xbox gift cards on Nosh.
1. Download the Nosh app, create an account or log in if you already have an account.
2. On the home page, begin by clicking on Buy | Sell Giftcards
3. Afterwards, choose Sell Gift Cards and on the drop-down, select 'Xbox'. 
4. Then select the Sub-Category that your gift card falls under.
6. Input the value of your gift card ($100 in this instance)
7. Now, choose the currency you want your cash to be received. In this case, you will choose Naira (the Nigeria flag).
8. Afterwards, you will see the rate and the amount you will receive in Naira.
9. The next step is to add the picture(s) of your gift card and/or any other relevant picture like the receipt. You can add pictures by swiping to the right or by clicking on the cart that says, "CLICK HERE TO UPLOAD CARD".
10. Optionally, you can add comments to your trade. Simply skip this step if you have no comments. When you're done with the above steps make sure you SWIPE TO SELL.
Final Thoughts
Xbox gift card prices and gift card rates generally do fluctuate, but you can be sure to get the best value for your money by using the Nosh app and also using the gift card calculator to know how much exactly you will receive. Nosh has proven over the years to be a reputable platform among gift card traders. Hereby, being the best platform to trade gift cards in Nigeria. You can easily sign up via their website or application which you can install from Play Store or App Store. Exchanging gift cards on Nosh gives you access to swift transactions, the best rates and 24/7 customer support.