Over the years, Amazon gift card has remained one of the top gift cards worldwide. This article will cover all you need to know about Amazon gift cards.

The gift card is used by both individuals and businesses. You can use the gift card to redeem various items from Amazon or exchange them for cash. Businesses buy it in bulk to either reward their employees or customers. In Nigeria, gift card traders majorly sell Amazon gift cards for cash.

There are different types of gift cards you can purchase for the same purpose but with different features.
Types Of Amazon Gift Cards
There are five major types of Amazon gift cards. Each gift card has its own features and function.
1. Physical Gift Card
Amazon Physical gift cards are the first and most common type. To purchase, you can walk into any Amazon store or place an order on their website. It is available in several denominations.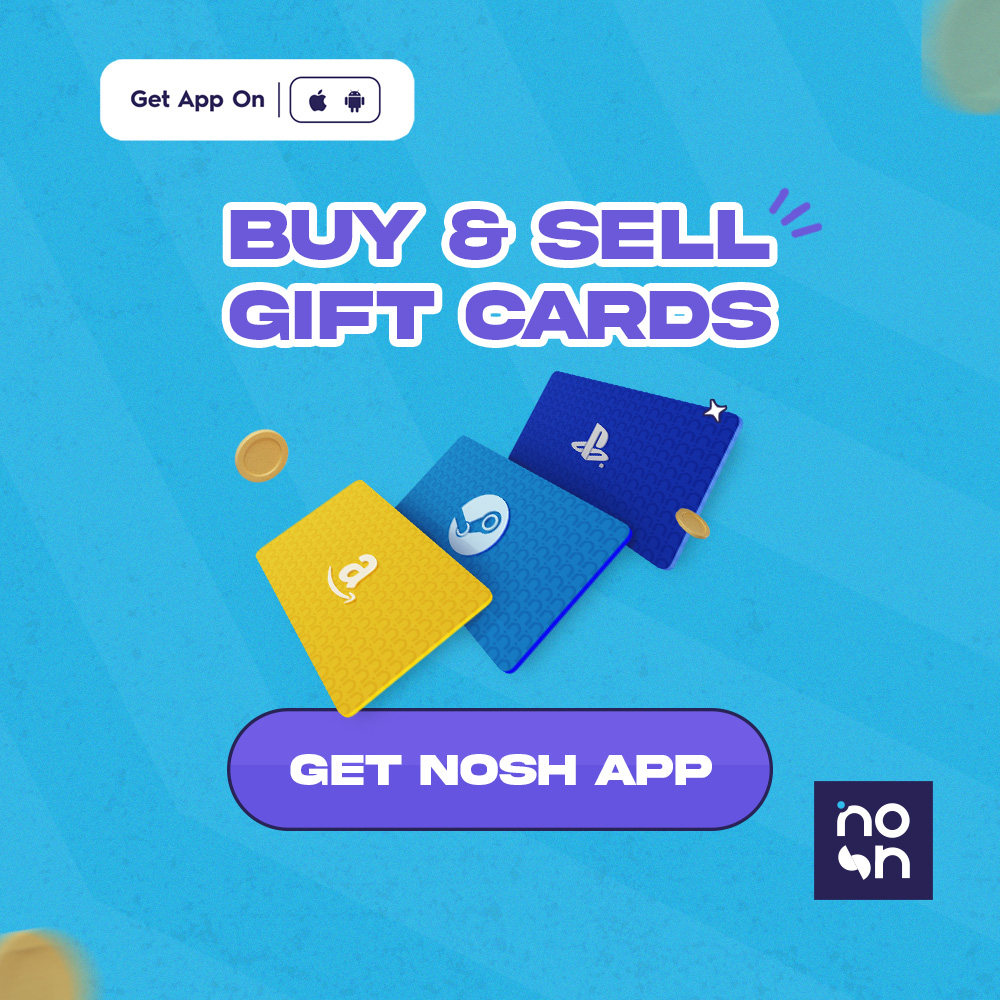 2. E-Gift Card
Amazon E-gift cards are a type of gift card that customers can only use online. During purchase, you are to enter the value of the gift card you want to buy. When purchased, it will be delivered via your email as a set of codes. You can set a particular date you want it to be sent. However, you will need to wait for 5 minutes if you want it immediately. It's a very gift card option for those who like online shopping.
Companies buy Amazon e-gift cards in bulk to use as compensation or incentives for employees.
3. Print-at-home Gift Card
Amazon Print-at-home gift cards are also sent via email when purchased but as a PDF. You can print them out as cards. You can always get this type if you want a physical gift card but do not want to go to the store.
4. Specialty Gift Card
Amazon Specialty gift cards are issued basically to allow holders to buy a certain product or service category on Amazon's website or in-store. You can use this type of gift card to buy from several categories on Amazon including fashion, dining, and travel. They are a perfect gift option when you are not sure of what to buy for someone. Giving them this kind of gift card is a way to show you care and offer a personalized gift. Regardless of the location, a Specialty gift card is a perfect option.
You can easily purchase them online and redeem them.
5. Amazon Reload
Amazon Reload gift cards are offered to customers to allow them to add funds to their Amazon account with a debit card. You can use the fund to buy items from anywhere as long as they accept Amazon Pay as a payment option.

One of the great features of Amazon Reload is that you are entitled to a 2% bonus on every reload. It is a smart way to save money on future purchases. You can set your account in such a way it automatically reloads. That way, you will always have funds available in your account to make purchases.
How To Buy Amazon Gift Cards
You can easily buy Amazon gift cards online just like you buy any item. The different types of Amazon gift cards discussed are available on the Amazon website. Click on the Gift Card section and select the gift card type you want. Choose your desired amount and proceed to add it to the cart. The final action is to initiate payment for the purchase. Alternatively, you can buy gift cards in Nigeria on the Nosh platform.
How To Redeem Amazon Gift Cards 
There are two major ways to redeem Amazon gift cards which include the website and mobile app.
1. Redeeming Amazon gift cards via the Amazon website
Follow the steps below to redeem your Amazon gift card via the website:
Visit the Amazon website and hover over Accounts & List's nav.


Click on the Gift cards section.


Tap on Redeem a Gift Card.


Enter your gift card code.
2. Redeeming Amazon gift cards via the mobile app
Follow the steps below to redeem an Amazon gift card via the mobile app:
Open the Amazon app on your device and click on the profile icon.


Navigate to the "Payments" section.


Choose "Manage gift card balance."


Click on "Redeem another gift card."


Input your gift card number.
The other way to redeem an Amazon gift card is at checkout when you are done with the purchase. You will see a section with the headline "Add a gift card or promotion code or voucher". Input your gift card number and click on Apply.
How Much Is A $100 Amazon Gift Card In Naira?
Currently, a $100 Amazon gift card in naira is NGN 41000. The amount you get in naira for Amazon gift cards is not always constant. The amount mentioned may change in the next one hour due to how the gift card market is fairing. Other factors included the demand for the gift card and the trading platform. You can always use the gift card rate calculator on the Nosh website or app to find out the current rate. 
Common Errors With Amazon Gift Cards
1. Cannot be redeemed in this region

This error simply means you are trying to redeem the gift card from a location different from where you purchased it. There are different Amazon gift cards for different countries. Trying to redeem a Canada Amazon gift card on a US Amazon account won't work.

2. Claim code locked

This happens when the gift card you are trying to redeem wasn't purchased by you. You will need to reach out to the buyer and ask the person to provide Amazon contact support with the gift card details.

3. Invalid code

When you get the Invalid error, double-check your Amazon gift code to confirm you entered the correct one. If you are sure, contact Amazon support with your card details and receipt.
How To Sell Amazon Gift Cards In Nigeria
Here is a step-by-step guide to selling Amazon gift cards for naira on Nosh.
Register an account with your personal details.


Verify your email address and sign in.


Navigate to the left side of the page and click on Giftcards.


Select Sell Gift cards.


Select an Amazon gift card in the gift card category.


Choose the subcategory of your Amazon gift card.


Input the amount of the gift card.


Upload your gift card image.


Click on "Begin Trade"
Conclusion
I hope you have all you need to know about Amazon gift cards now. They are a popular gift card in Nigeria and one of the top gift cards with the highest resale value.

They are easy to purchase and redeem. You can easily sell gift cards for cash on the Nosh platform. Download the Nosh app on the Google Play store or App Store.  Alternatively, visit the website to sign up for an account. Happy Trading!