Sephora gift cards are issued by the famous beauty store in Paris, popularly known as Sephora. This article focuses on all you need to know about Sephora gift cards. The issuing company is known for beauty products like skincare, fragrance, makeup kits, lotions, and hair products. Sephora gift cards are one of the acceptable payment options to buy these products at the store.
The gift cards are available at several prices ranging from $10 to $500. You can get a Sephora gift card in the physical form or as a digital code. The physical card exists in various colors like white, black, and red. Digital Sephora cards can only be delivered to your email address when purchased. Note that there are JCPenney Sephora gift cards and Sephora gift cards.
They are different from each other. The best way to distinguish between the two is the PIN on the card. JCPenney Sephora card has a 4-digit PIN while the Sephora gift card has 8 PIN. Now, let's learn the different uses of Sephora gift cards.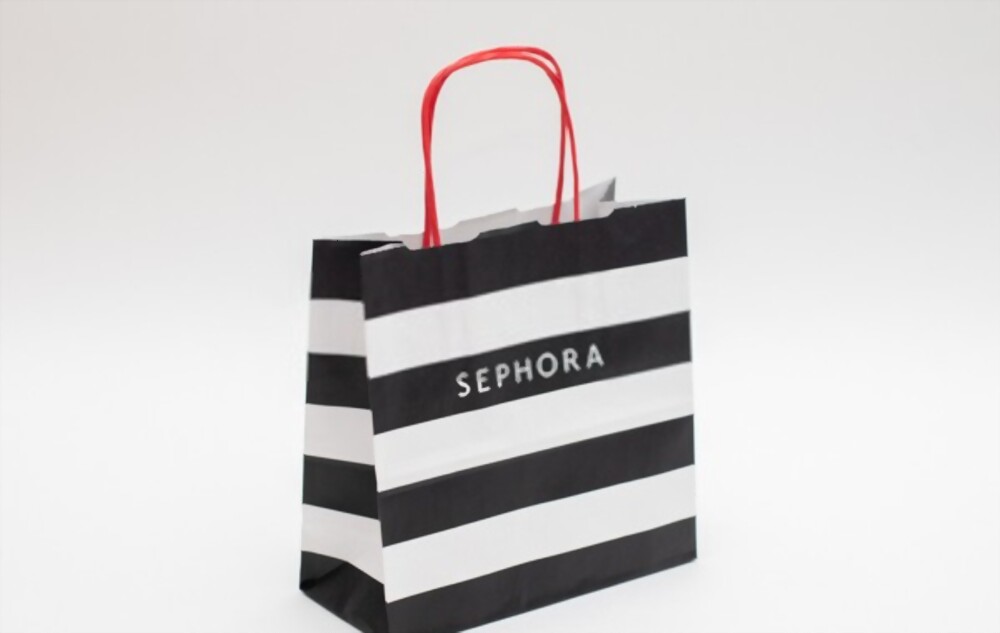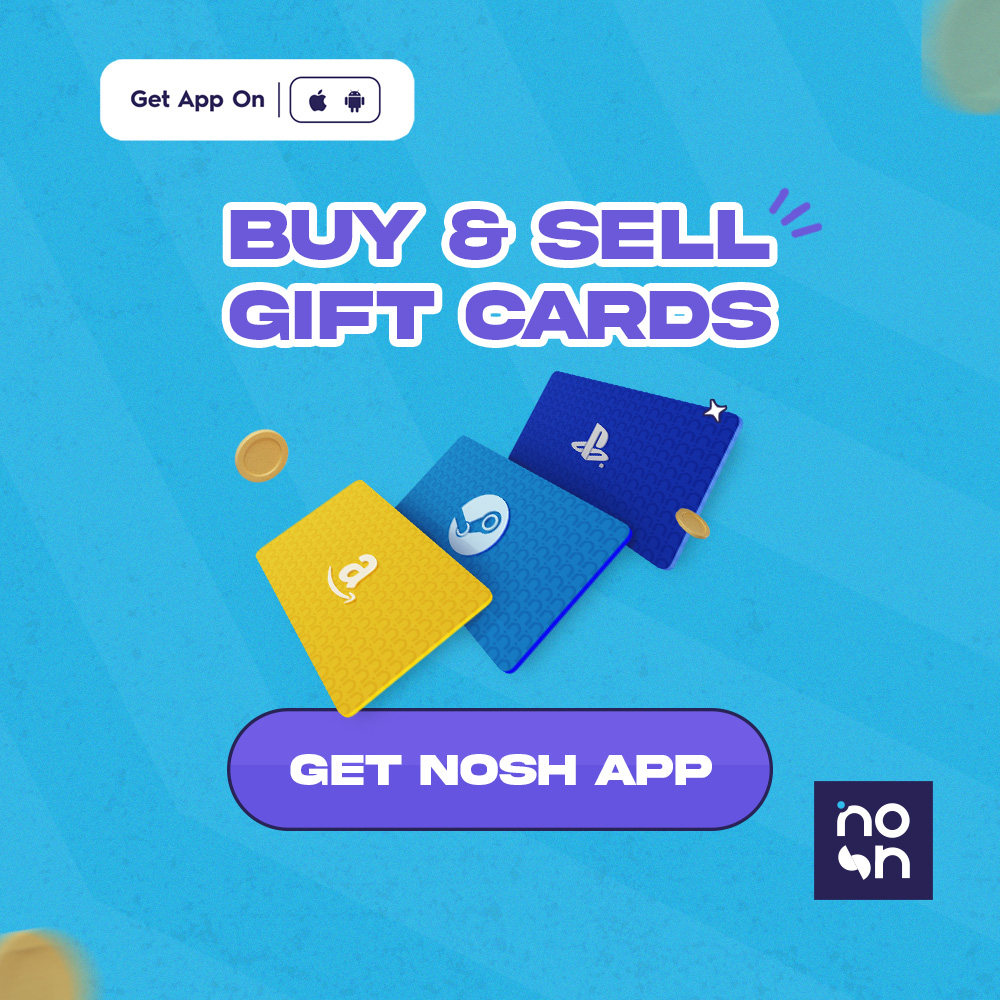 Uses Of Sephora Gift Cards
1. Payment Option At Sephora
Generally, the main function of a Sephora gift card is to redeem items at the Sephora store or via their official website. The amount on your Sephora gift card can get you anything or a number of items that are worth the same price.
2. Exchange For Cash
Another great way to leverage Sephora gift cards, especially for someone based in Nigeria or Ghana is to exchange them for cash. With the right platform, you can sell your Sephora gift card for a good amount.
3. Give It Out As A Gift
Gift cards are one of the best gifting options. Gifting your female friend or loved one a Sephora gift card saves you the stress of thinking about what to get them. The decision now lies on the receiver's end. Sephora gift card is ideal for someone that has an interest in beauty and skincare.
4. Donate To Charity Homes
There are several charity homes willing to accept a Sephora gift card no matter the amount on it. So, if you have one and do not consider any of the other uses, it makes sense to give it out to charity.
Where To Buy Sephora Gift Cards
It's recommended to do research and choose a reputable platform to buy your Sephora gift cards. This will save you from the possibility of being scammed. The safest option to purchase your Sephora gift card is from the official website of the issuing company.
It can also be purchased from physical stores like Walmart, Amazon, Best Buy, and CVS. If you are based in Nigeria or Ghana, it's expected you don't have any of these stores close to you. The viable option to purchase gift cards will be via websites. Nosh is the best and most reliable gift card trading platform in Nigeria. You can buy Sephora gift cards and any kind of gift card on the platform with no fear.
How To Redeem Sephora Gift Cards
Follow the steps below to redeem Sephora gift cards:
Go to the Sephora website and add your preferred items to the cart.


Go to checkout.


Enter your Sephora gift card number.


Tap on save and continue.


Complete your purchase.
How To Check The Balance Of Sephora Gift Card
You can check the balance on your Sephora gift card using 3 different methods. Check them out below.
1. Checking Your Sephora Gift Card Balance Through The Website
Visit the Sephora website.


Select "Check Gift Card Balance"


Input your 16-digit gift card number.


Enter the 8-digit PIN on your Sephora card.


Tap on the "Check" button.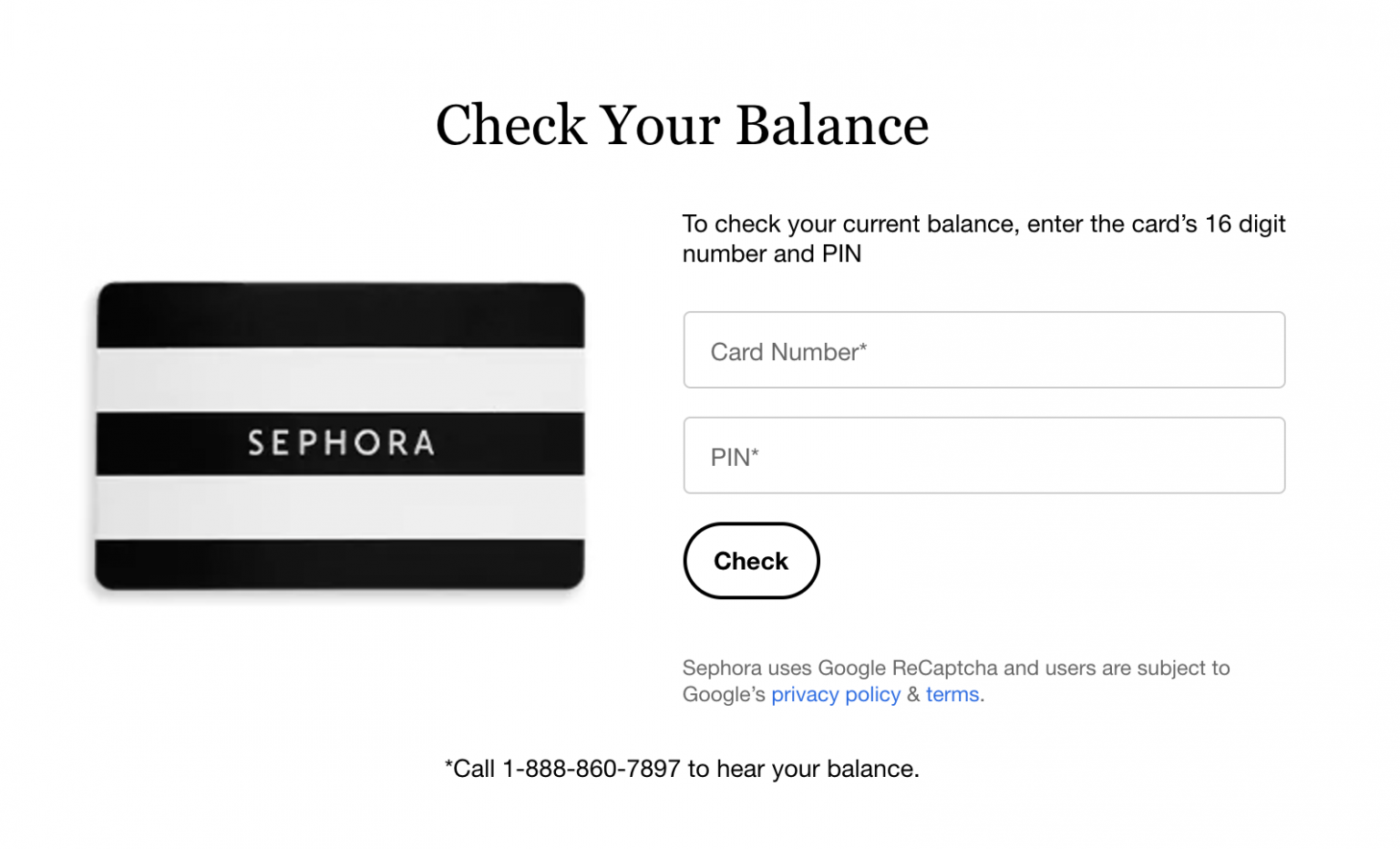 2. Checking Your Sephora Gift Card Balance On The Phone
Call 1-860-640-7897 and pay attention to the instructions provided. Follow all the prompts that lead to a gift card balance check. A customer support rep will attend to you to provide you with what you need.
3. Checking Your Sephora Gift Card Balance At The Physical Store
Walk into any nearby Sephora store and speak to the customer rep on duty. You will be asked for some gift card information. Once you are able to provide that, your current balance will be verified from their system.
How To Sell Your Sephora Gift Card
The exchange of Sephora gift cards for cash is one of the lucrative ways to make money in Nigeria. Nosh is the best platform to trade your Sephora gift cards. It's straightforward and easy to use even for new users. You can use the platform to trade via the website or the mobile app. You will get access to the best rates for all gift cards in Nigeria. There is also a constant customer support team always ready to tend to your needs. Check the steps outlined below to sell your gift card:
Visit the Nosh website or download the mobile app on AppStore/PlayStore.


Create an account with your email address.


Verify your account via the email you got.


Access the dashboard and select "Sell Gift Cards."


Choose Sephora by swiping the cards or from the drop-down menu.


Select the subcategory of your Sephora gift card.


Enter the amount of the Sephora gift card.


Upload the Sephora gift card images.


Click on the "Begin Trade" button.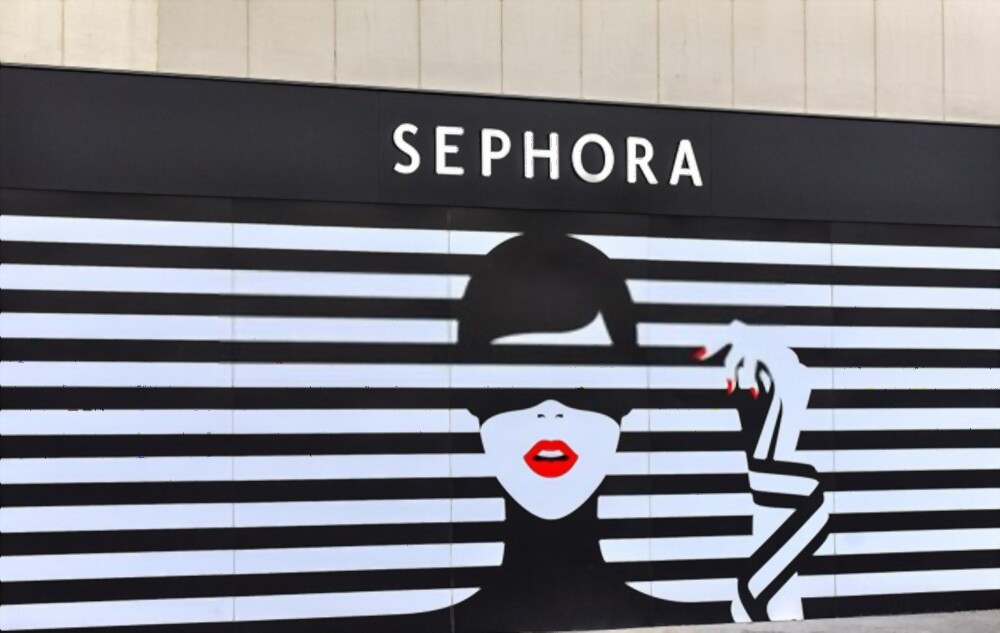 Frequently Asked Questions
1. Why Is My Sephora Gift Card Not Working?
There are several reasons your Sephora may not be working. The best approach is to contact Sephora customer service by phone at 1-877-737-4672.
2. Why Is My Sephora Gift Card Invalid?
Make sure there are no spaces when entering your gift card number. You can also clear your browser cache and cookies.
3. Does The Sephora Gift Card Expire?
All Sephora gift cards do not come with an expiration date. Additionally, there are no charges applied to your gift card against the unused balance.
4. What Is The Sephora Gift Card Used For?
You can use a Sephora gift card to purchase several items at Sephora's physical and online stores.
5. How Much Is A Sephora Gift Card $100 To Naira?
Currently, a $100 Sephora gift card when converted to naira ranges between NGN45, 000 to NGN47,000. You can leverage the rate calculator on Nosh to know the current value.
Conclusion
I hope that summarizes all you need to know about Sephora gift cards. They are popular and have a good exchange rate in Nigeria. To get the best rate, sell your Sephora gift cards on Nosh. You can also sell any gift cards on the Nosh platform. You can check the balance on your Sephora gift card via the brand's website, at the store, or by dialing customer service.